Looking for a festive way to decorate your front door for Halloween? Check out these Halloween wreath ideas for a spooky and stylish wreath! From classic black and orange to cute and creepy, we've got a wreath for everyone. These Halloween wreaths are perfect for any Halloween lover and are sure to spook your guests!
For a traditional Halloween look, try a black and orange wreath. You can buy pumpkins and ribbons for a more budget-friendly option.
Add some spooky spiders and webs for an extra touch of creepiness!
For a more modern take on the Halloween wreath, try a white and black wreath with metallics.
You can add in some battery-operated LED lights for a bit of shimmer. Add a few plastic or fake spiders for a touch of whimsy.
If you want to really go all out, try a Halloween wreath that is actually a graveyard scene!
You can use small plastic tombstones, add in some fake leaves and vines, and even some "fog" for a truly spooky look.
If you don't have time to make it or you are not good at DIY. Then you can buy it from your nearest shop or by given below ideas.
Whatever style you choose, a Halloween wreath is a great way to decorate your front door for the holiday.
Hang it on your front door to welcome trick-or-treaters, or use it to decorate your home for a Halloween party.
Halloween Decorations
DIY Halloween Wreaths
Outdoor Halloween Decor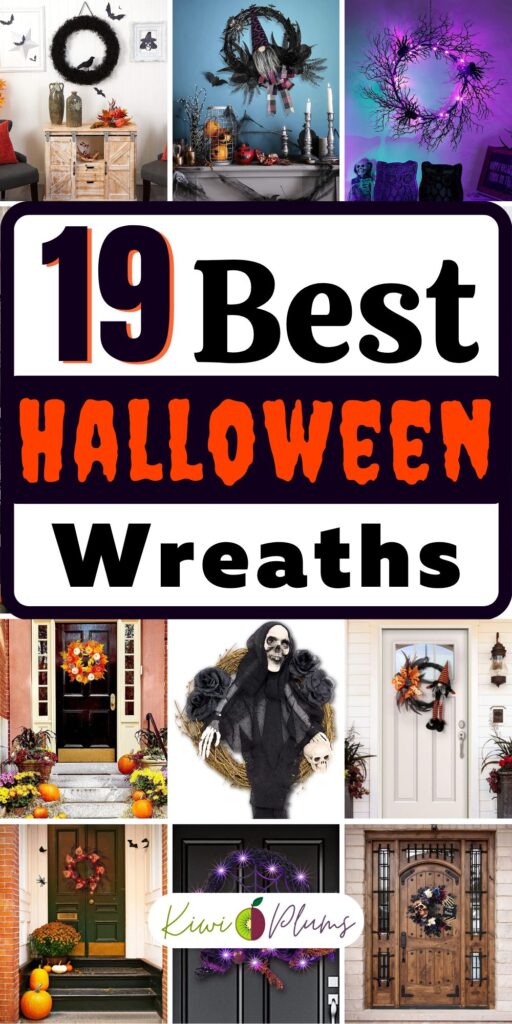 19. Halloween Ghost Door Wreath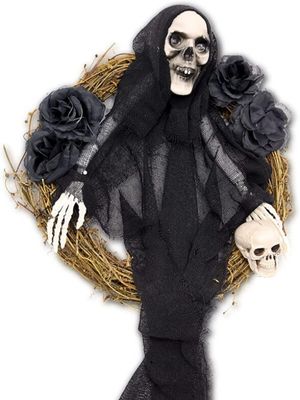 18. Skeleton Wreath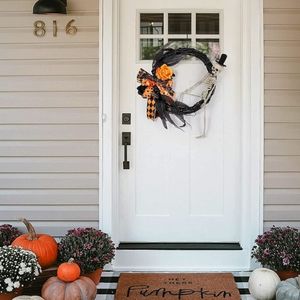 17. Gnome Wreath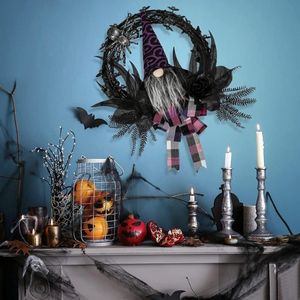 16. Ghost Face Pumpkin Wreath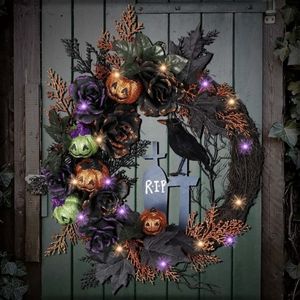 DIY Halloween Decorations
Dollar Store Halloween Decorations
15. Gnome Wreath
14. Skeleton Wreath
13. Halloween Front Door Wreath
12. Jack-o'-Lantern Pumpkin Ornament Wreath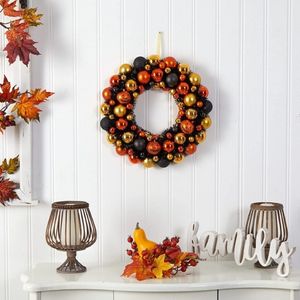 11. Halloween Lights Wreath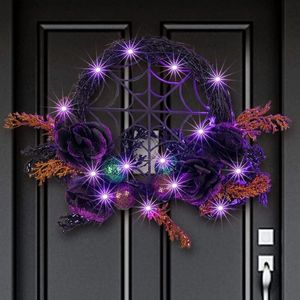 10. Maple Leaf Pumpkins Pinecones Berries Wealth
09. Black Spider Wreath with Purple Lights
08. Black Raven Twig Wreath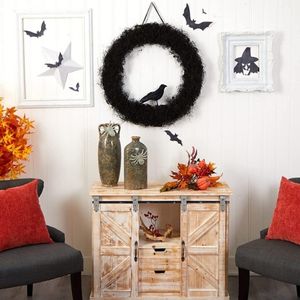 07. Skeleton Wreath with Skull Rose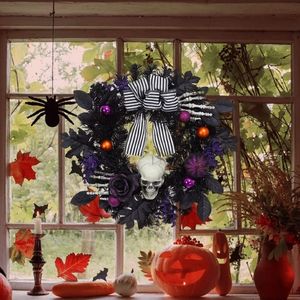 06. Trick or Treat Sign Wreath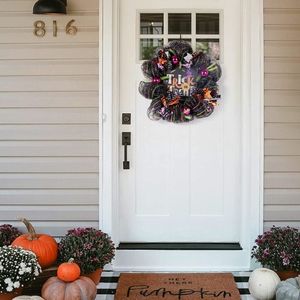 05. Witch Gnome Wreath
04. Halloween Wreath with Lights
03. Halloween Wreath
02. Bat Wreath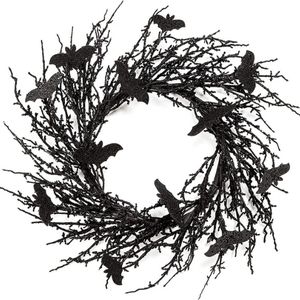 01. Pumpkin Wreath
PIN THESE TO YOUR HALLOWEEN BOARD