If you are looking for some festive and beautiful Christmas tablescapes, then you have come to the right place! Here are some of the most beautiful Christmas centerpieces including some candle holders and a vase of flowers. From farmhouse centerpieces to modern and rustic centerpieces for table decorations, there are plenty of ideas for Christmas party decorations.
One popular option for a Christmas centerpiece is a floral arrangement. You can use red and green blooms to create a traditional Christmas look or go for a more modern aesthetic with white flowers and greenery.
If you're not into flowers, you can also create a stunning centerpiece with candles, mason jars, and other festive decorations.
Here are a few things you should keep in mind.
First, you'll need to choose a spot for it. The centerpiece should be placed in the middle of the table, so make sure there is enough space for it.
You'll also need to choose a theme for your centerpiece. Do you want it to be traditional or modern? Whimsical or serious? Once you've decided on a theme, you can start.
Whatever route you choose to go, we hope these Christmas centerpiece ideas will help you create a beautiful and festive display for your holiday table.
21. Christmas Sleigh
20. Candle Holders With Red Berries, Pine Cones and Steal Base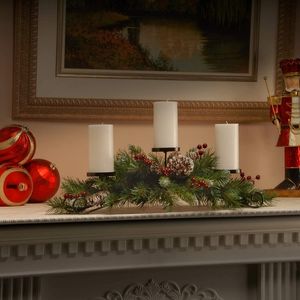 19. Candle Holders with Red Plaid Ribbon
18. Christmas Decor Wine Bottle Lights
17. Christmas Poinsettia Candle Holder
16. Floating Candle Centerpiece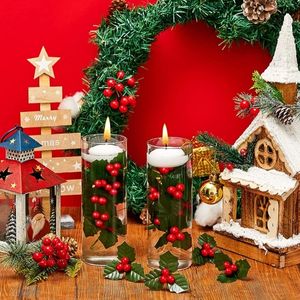 15. Red Berry Picks For Xmas Party Table Centerpiece
14. Mini Christmas Tree
13. Christmas Table Centerpieces
12. Tabletop Centerpiece 
11. Christmas LED Candle Lantern Light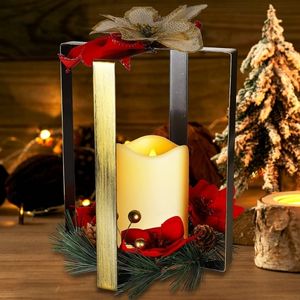 10. Artificial Christmas Centerpiece
09. Metal Christmas Tree & Snowman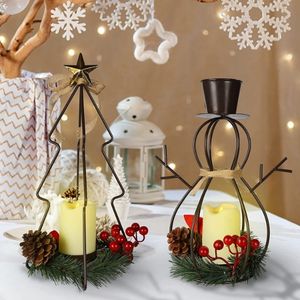 08. Santa, Snowman Reindeer Centerpieces
07. Mini Christmas Tree Ornaments
06. Farmhouse Vintage Red Pickup Truck
05. Be Merry Table Centerpiece
04. Christmas Mason Jars
03. Metal Reindeer Tea Light Candle Holders
02. Cone Shaped Lights
01. Candle Stick Candle Holder