Decorating a house with Easter-themed decorations is a great way to welcome spring and celebrate a new beginning. I have put together a collection of farmhouse Easter decor ideas to try this year! Easter is one of our favorite holidays and we love to decorate! I hope these ideas help you with your Easter decorating.
Easter itself is the celebration of new beginnings. It is the celebration of new beginnings, renewal, and hope. So if you want to welcome the season of Spring and bring home the freshness of the season, there are plenty of ways to do that in your farmhouse.
There are a few things you can do to create some farmhouse Easter decor. I'm going to show you how. These decorations are perfect for your farmhouse.
Easter Basket Ideas
DIY Easter Decorations
Tiered Tray Easter Decorations
Dollar Store Easter Decorations
The Perfect Farmhouse Easter Decor
21. Easter Lighted Birch Tree Ornaments
20. Wooden Farmhouse Window Tiered Tray Decoration
19. Easter Metal Bunny Garland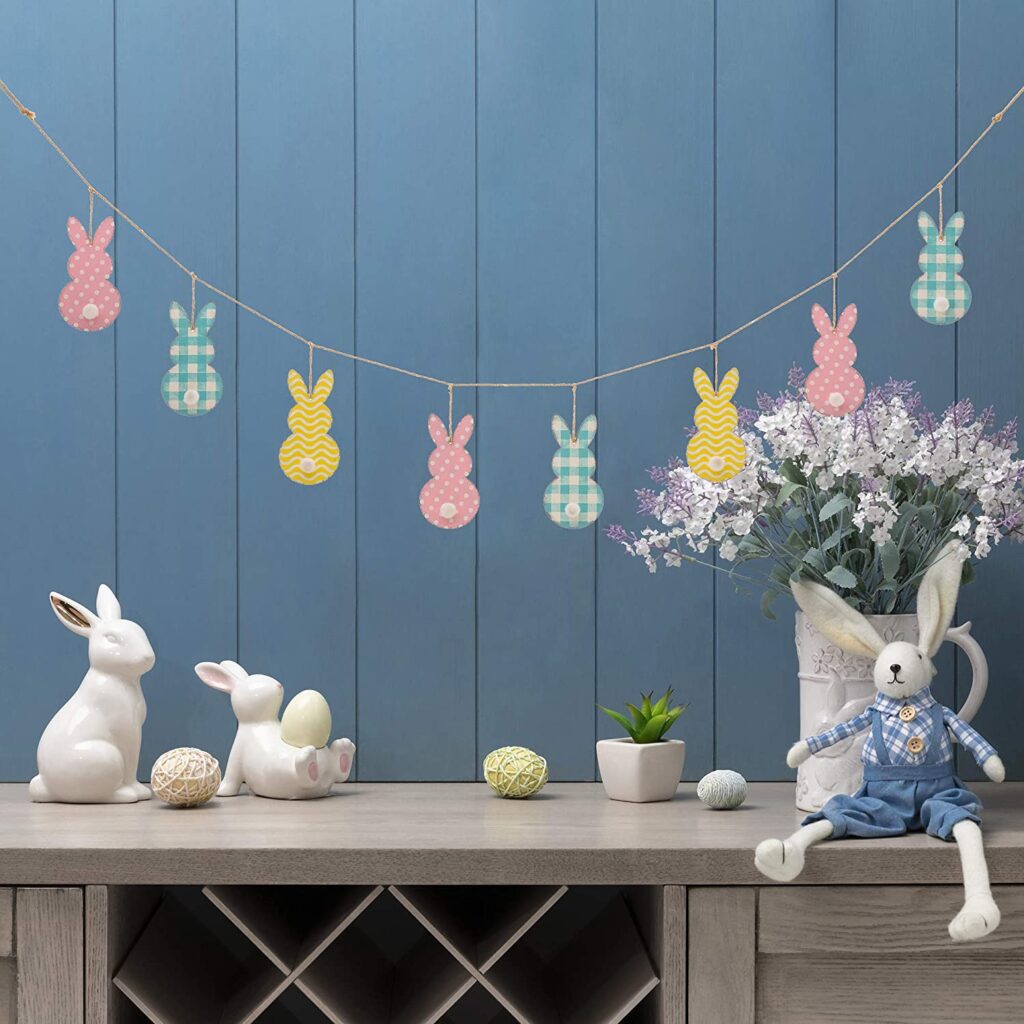 18. Easter Table Runner
17. Easter Bunny
16. Welcome Wreath Sign
15. Farmhouse Rustic Tiered Tray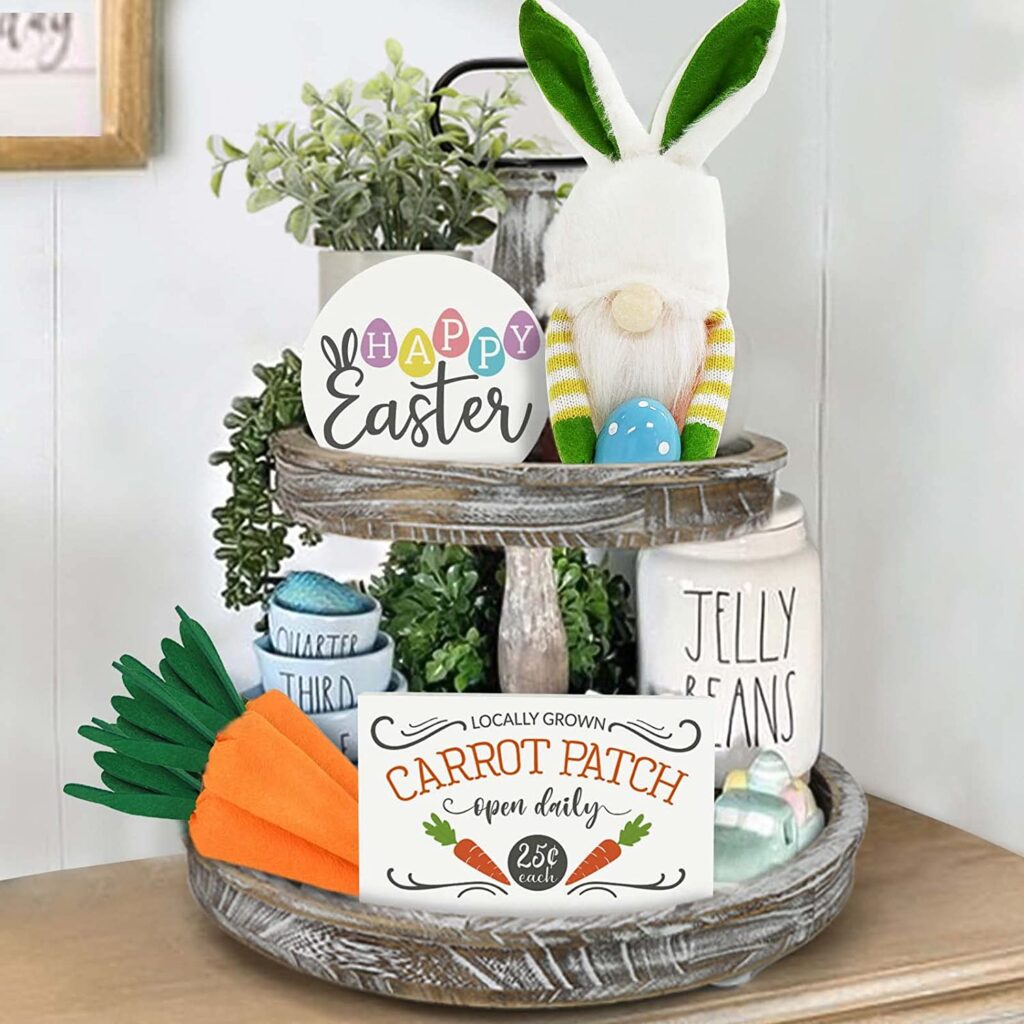 14. Wooden Carrot Blocks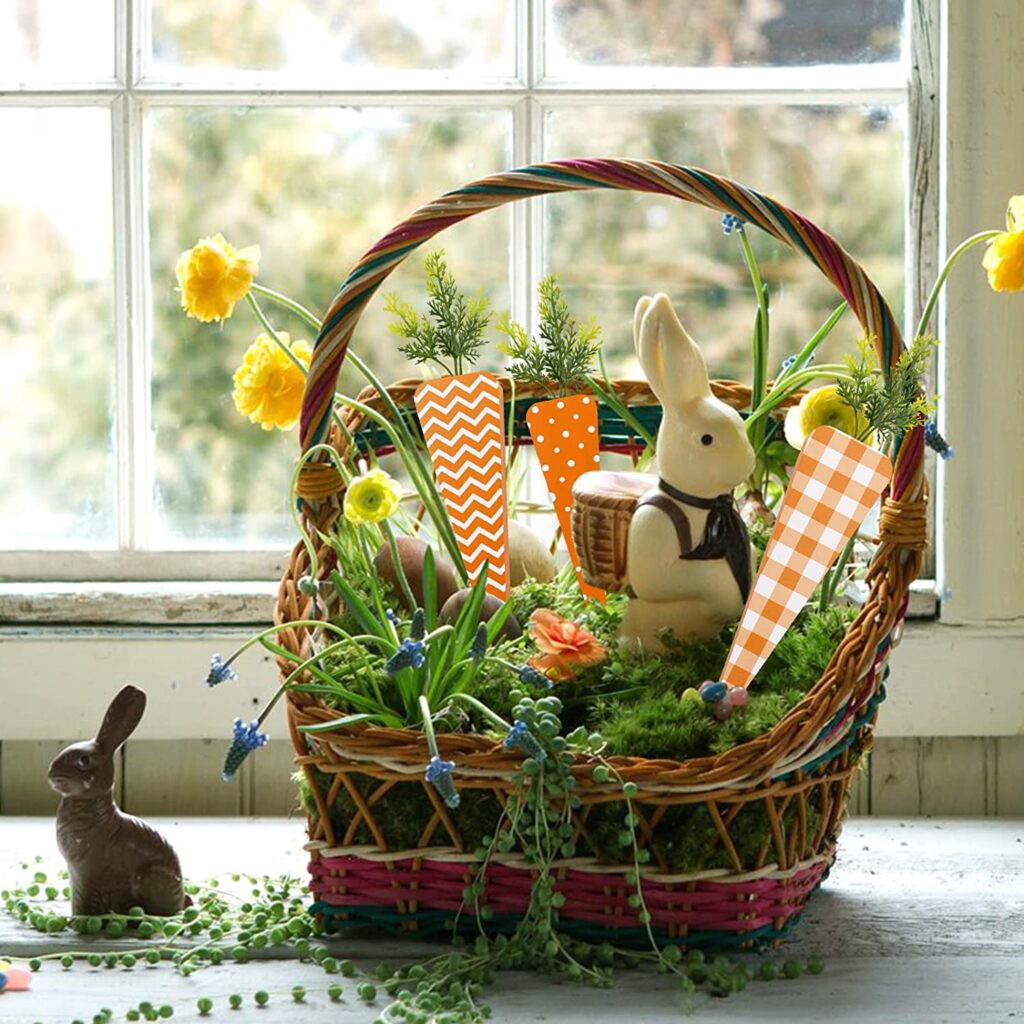 13. Fabric Bunnies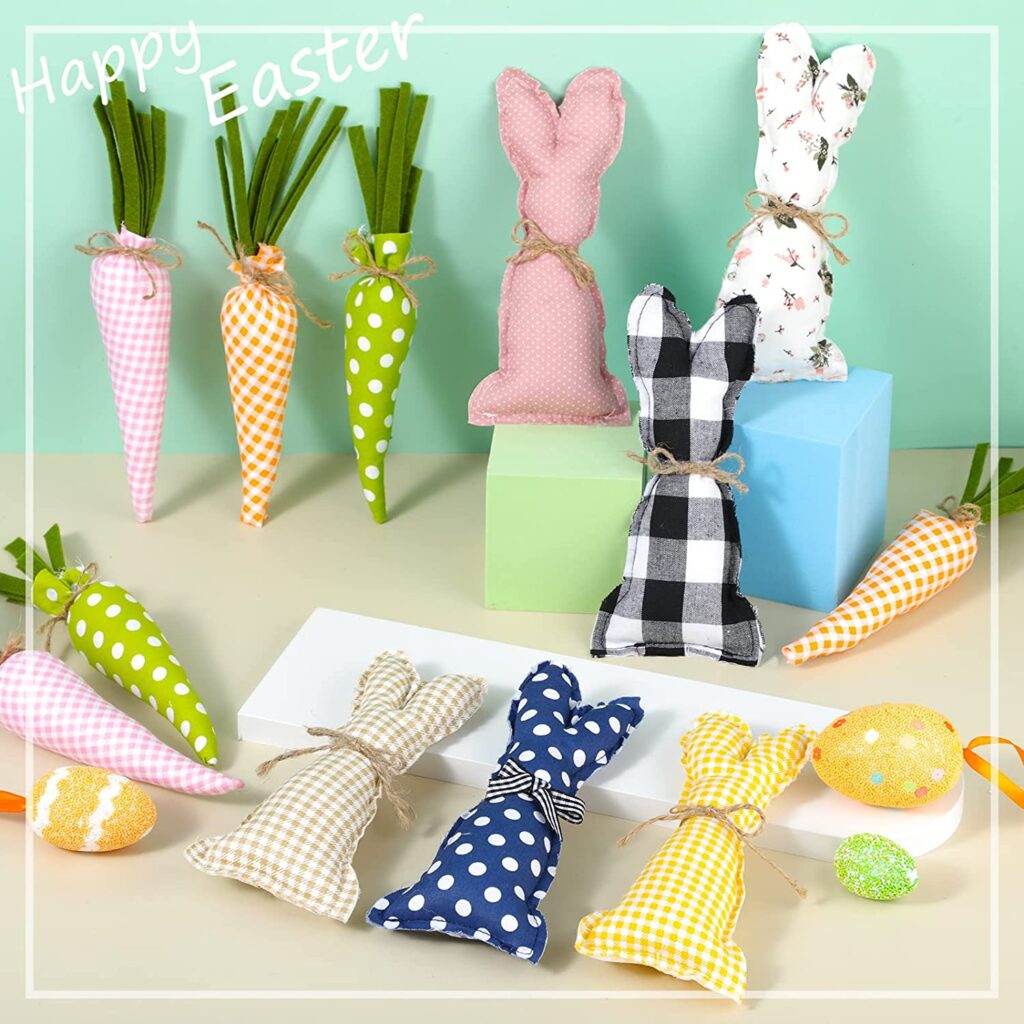 12. Wood Bunnies
11. Easter Pillow Covers
10. Easter Bunny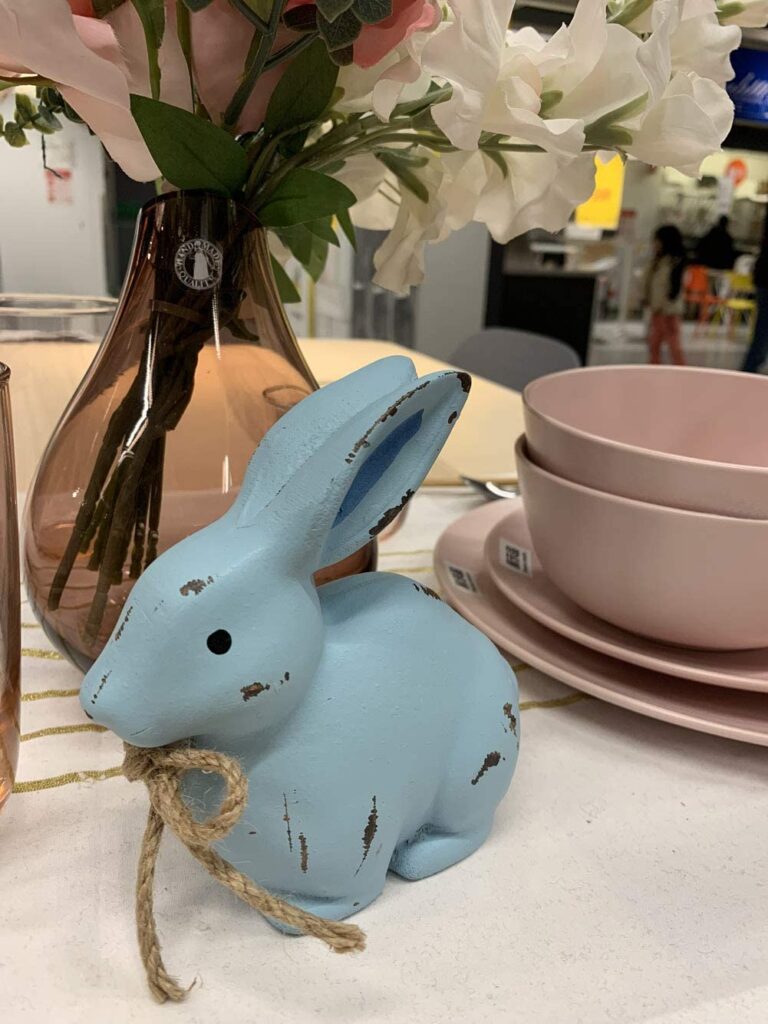 09. Classics Black Ticking Hippity Hop Bunny
08. Bunny Gnome
07. Wood Bead Garland
06. Bunny Table Sign
05. Elegant Decorative Doormat
04. Easter Wooden Hanging Sign
03. Plastic Easter Eggs with Vintage Book Pages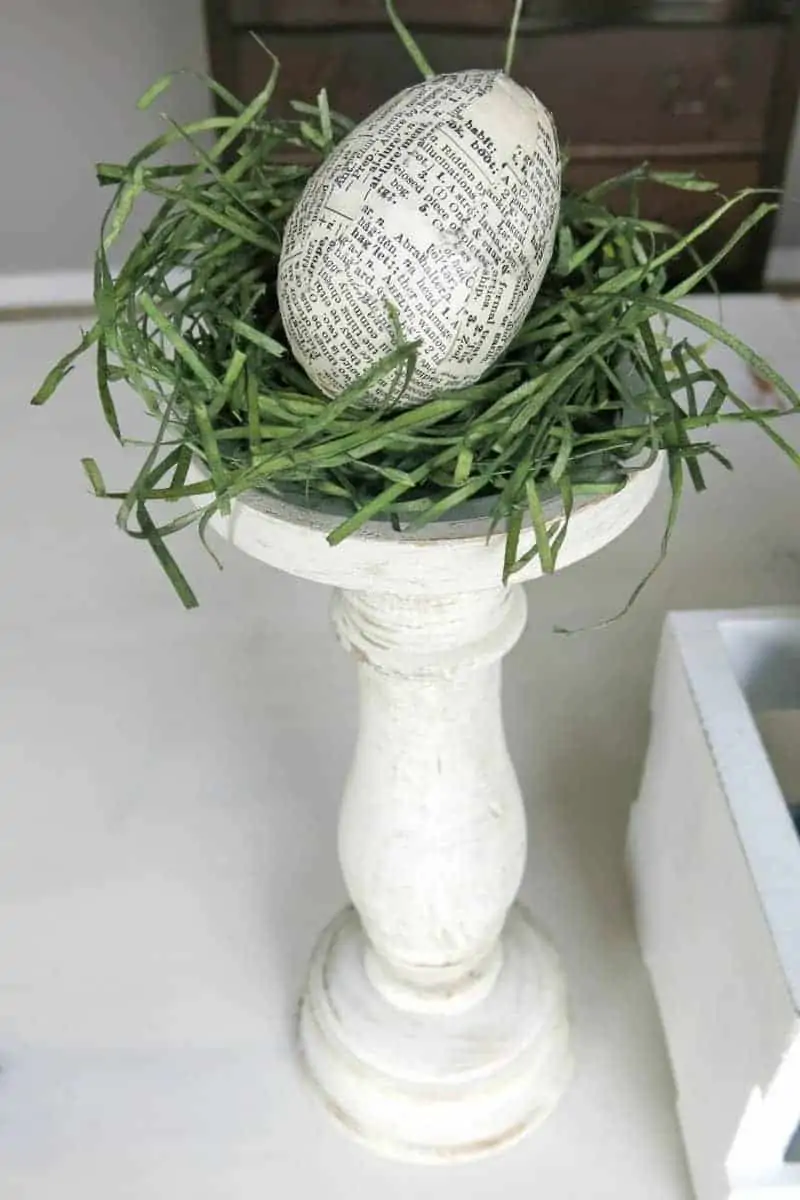 02. Dollar Tree Easter crafts
01. Dollar Tree Carrots