Try these delicious grilled vegetables recipe that includes zucchini, corn on the cob, asparagus, peppers, eggplant, and portobello mushrooms. Our secret? A mouthwatering grilled vegetable marinade that's both tangy and sweet. Perfect as a vegetarian grilling recipe or as a colorful addition to meat dishes, these grilled vegetables are sure to be a hit with your guests. Serve them as a salad or as skewers for a fun presentation.
Grilled vegetables are a summertime staple that never goes out of style.
There's something about the charred, smoky flavor of grilled veggies that just can't be beaten.
Not only are grilled vegetables absolutely delicious, but they're also incredibly healthy.
Grilling is a low-fat cooking method that helps to preserve the flavor and nutrition of vegetables, making them the perfect addition to any meal.
One of the best things about grilled vegetables is their versatility.
Whether you're a meat lover or a vegetarian, grilled veggies can be used in a variety of dishes.
They make a great side dish for grilled meats, or they can be the star of the show in a vegetarian burger or salad.
Grilled vegetables can also be used in stir-fries, pasta dishes, and omelets.
The flavor combinations are endless, and the possibilities are truly endless.
Grilling vegetables is also incredibly easy.
All you need is a grill, some veggies, and a little bit of seasoning, and you're good to go.
There are a few tips and tricks to keep in mind when grilling vegetables, such as choosing the right veggies, cutting them into the right size and shape, and using the right amount of seasoning.
But with a little bit of practice, you'll be grilling up delicious veggies in no time.
Some of the most popular vegetables to grill include zucchini, peppers, eggplant, corn, asparagus, and onions.
These veggies are all great choices because they hold up well on the grill and are packed with flavor.
You can also experiment with other vegetables, such as mushrooms, broccoli, and sweet potatoes, to create your own unique grilled vegetable dishes.
In conclusion, grilled vegetables are a delicious and healthy way to add some flavor and nutrition to your summer meals.
Whether you're a meat lover or a vegetarian, grilled veggies are a versatile and easy-to-prepare option that can be used in a variety of dishes.
So fire up the grill and start experimenting with different veggies and flavor combinations today!
Must Try Grilled Vegetables
30. Grilled Vegetable Skewers
29. Balsamic Garlic Grilled Mushroom Skewers
28. Grilled Portobello Mushrooms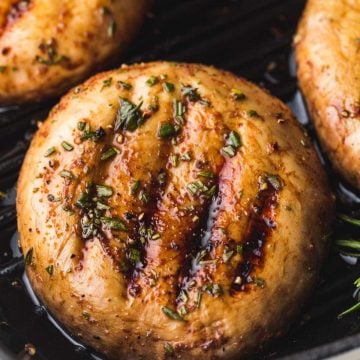 27. Grilled Garlic Mushroom Skewers
26. Grilled Bacon Parmesan Stuffed Mushrooms
25. Grilled Bruschetta Portobello Mushrooms
24. Grilled Mushrooms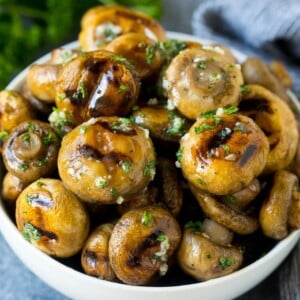 23. Grilled Zucchini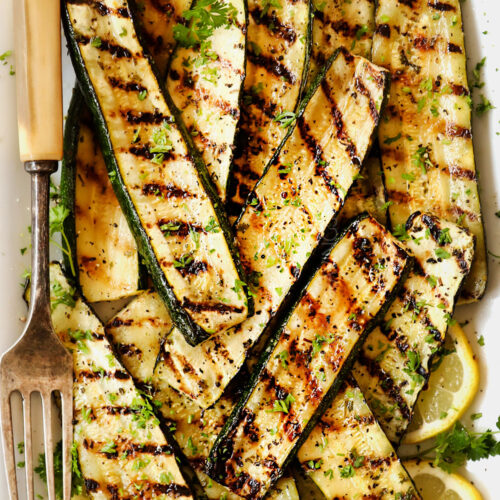 22. Balsamic Grilled Zucchini With Parmesan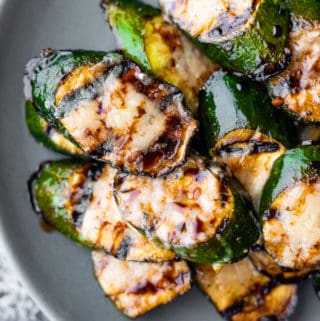 21. Grilled Zucchini with Parmesan
20. Grilled Garlic Herb Zucchini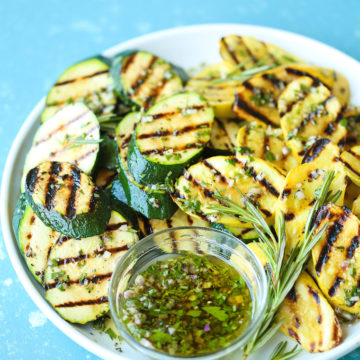 19. Garlic Butter Grilled Corn
18. Mexican Street Corn
17. Garlic Butter Grilled Corn on the Cob with Parmesan cheese
16. Grilled Parmesan Asparagus
15. Bacon Wrapped Asparagus
14. Garlic & Olive Oil Grilled Asparagus
13. Grilled Asparagus with Lemon Butter
12. Parmesan Grilled Asparagus In Foil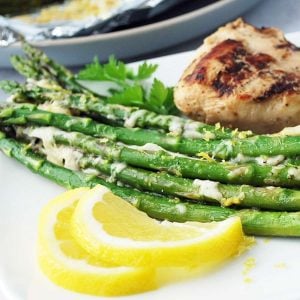 11. Cheesy Grilled Asparagus in Foil Packs
10. Grilled Peppers & Onions
9. Grilled Marinated Peppers With Burrata & Breadcrumbs
8. Grilled Cheese Stuffed Poblano Peppers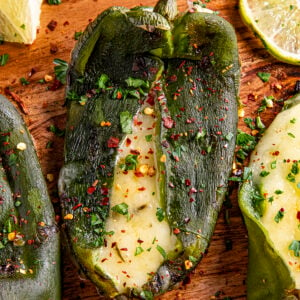 7. Grilled Southwest Stuffed Peppers
6. Grilled Sweet Mini Bell Peppers Salad
5. Garlic & Herb Grilled Eggplant
4. Smoky Grilled Eggplant Steaks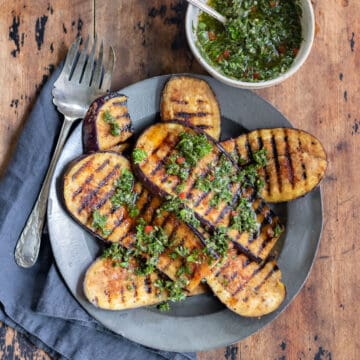 3. Garlic Parmesan Grilled Eggplant
2. Mediterranean Grilled Eggplant With Whipped Feta
1. Grilled Eggplant with Feta & Herbs