Have you ever looked at a beautiful piece of art and thought, "Wow, I wish I could make something like that." Well, now you can! These painted rocks are not only a fun and easy craft that you can do with the family, but they also look great. Not only will you be able to create your own amazing piece of art but you can also give it away as a gift to your friends and family.
However, the truth is that rocks can be incredibly beautiful when painted by a skilled hand. With the right color combinations and artistic techniques, anyone can make their own decorative rock. Even if you're not an artist, there are methods you can use to make a rock look great!
DIY Painted Rocks are one of the easiest crafts to do with kids. Not only is it easy, but it's also fun. While painting rocks with your kids is fun, it can be messy at times. That's why I've shared some of my favorite rock painted ideas that will help to paint rocks without any mess!
19. How to Paint Rocks Beginner's Guide
18. Painted Rock Chicks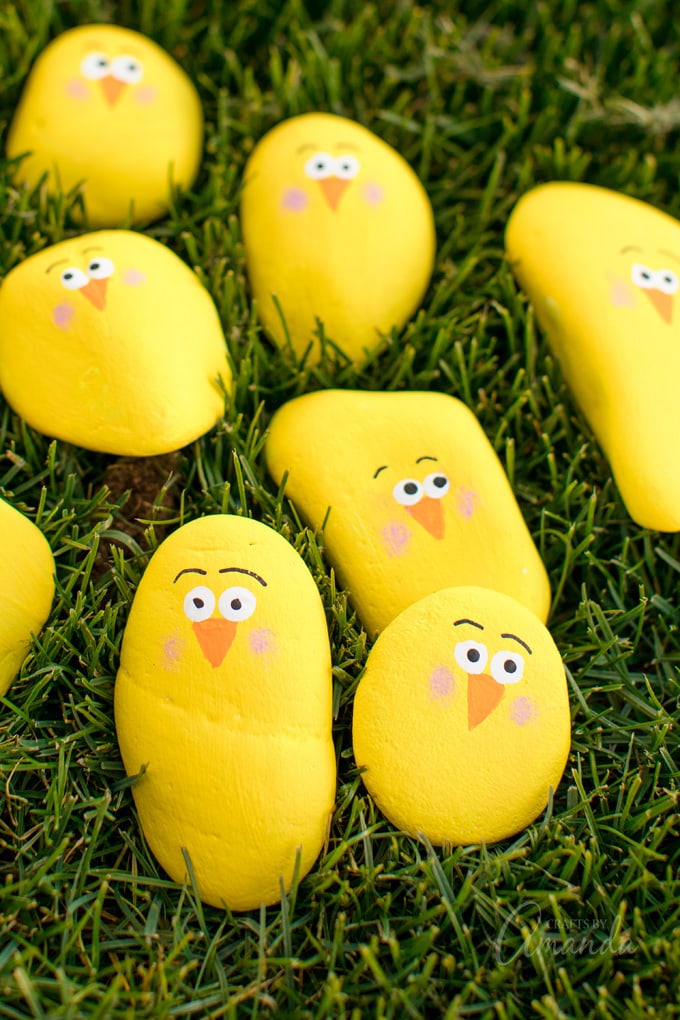 17. Flower Painted Rocks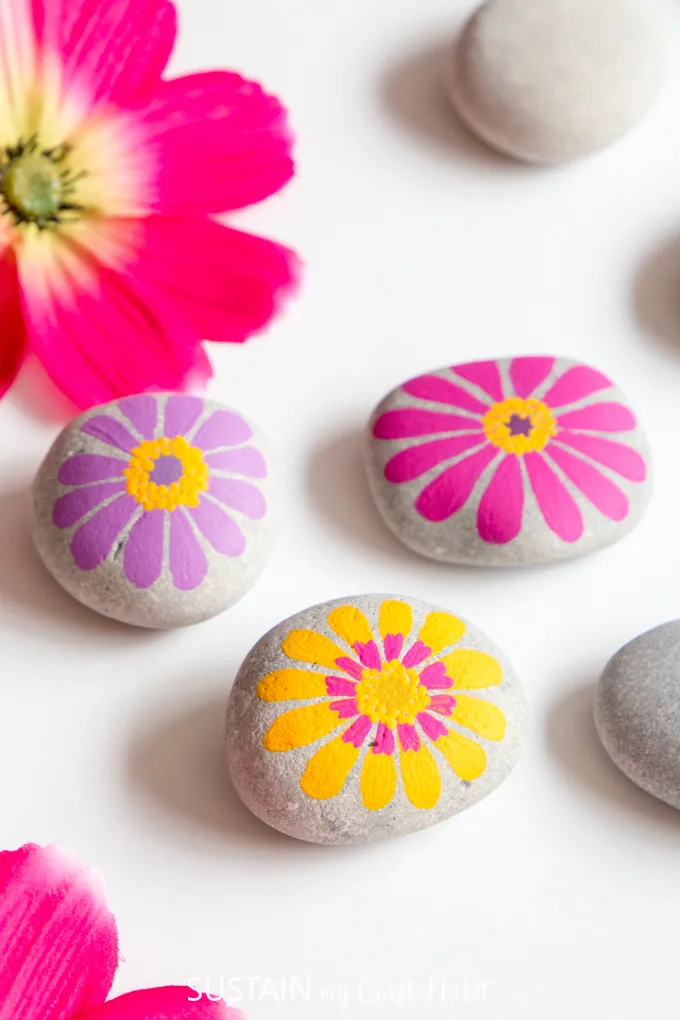 16. Galaxy Painted Rocks
15. Grape Hyacinths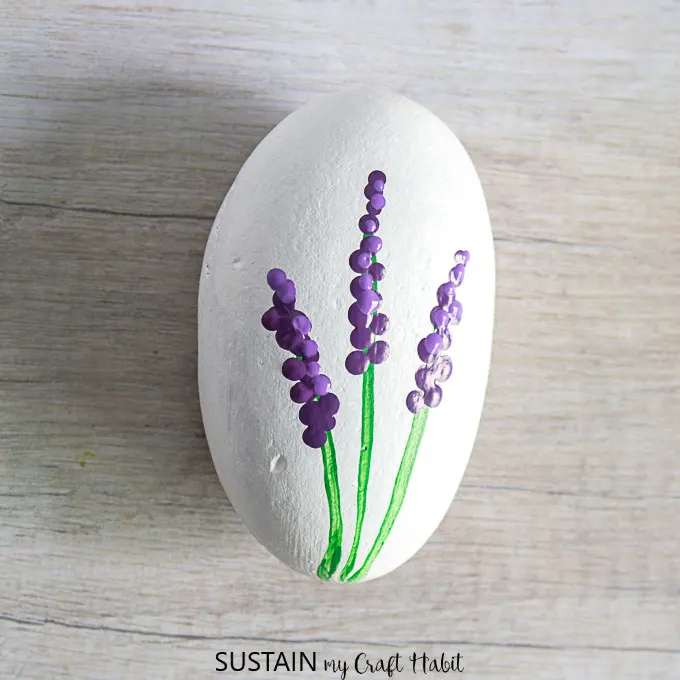 14. Penguin Painted Rocks
13. Seasonal Tree of Life Dot Painted Rocks
12. Dotted spiral stone
11. Dandlion Wish Rocks
10. Strawberry Painted Rocks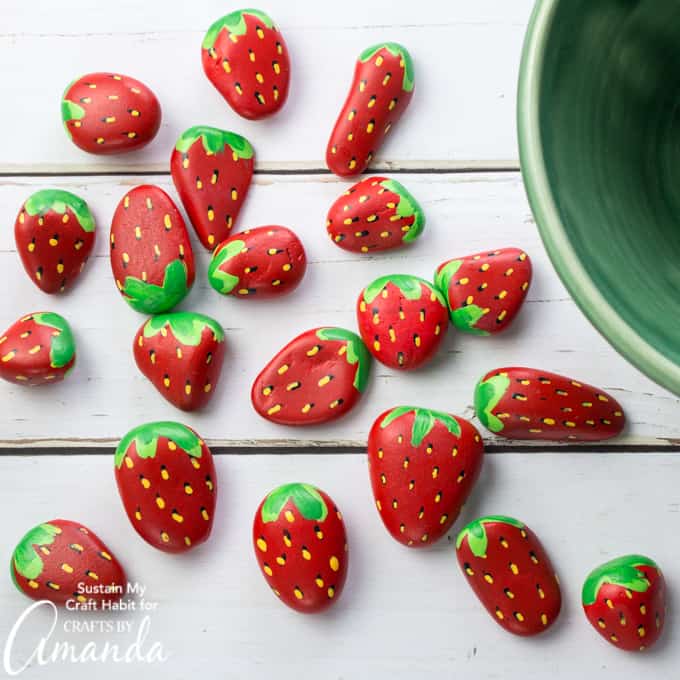 09. watermelon rocks
08. cactus painted rocks
07. Sheep Painted Rocks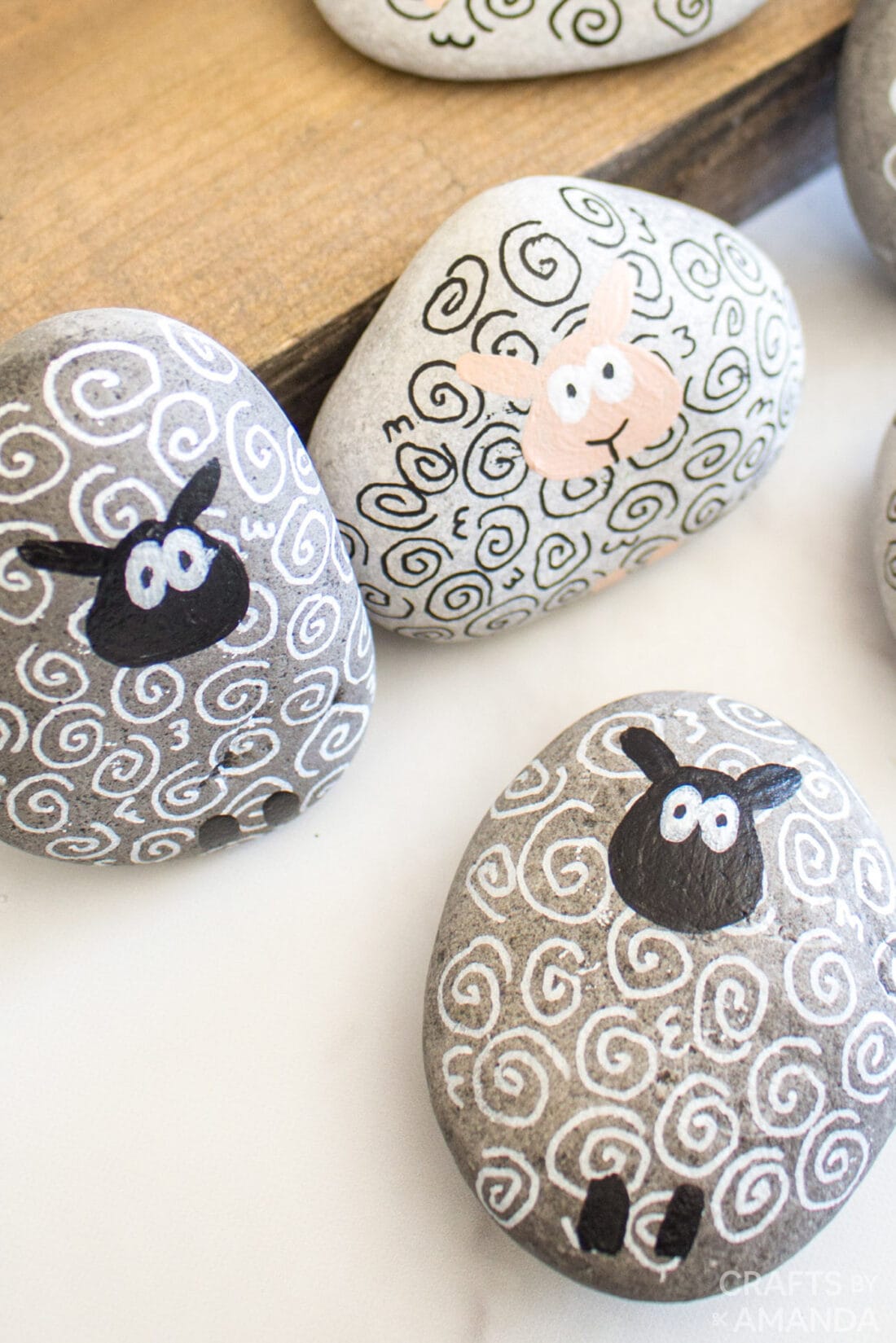 06. Bee Painted Rocks
05. Owl Painted Rocks
04. Rock Painting Designs Using Puffy Paint
03. Easter bunny painted rocks
02. seal painted rocks
01. Ladybug Mandala Rock Painting