If you're looking for some inspiration for your Christmas decorations this year, then look no further. Here are some of the best Christmas decor ideas to make your home look festive and chic. From front porch Christmas decor to rustic Christmas decorations and outdoor Christmas decorations, there are plenty of ways to decorate your home for Christmas.
First, take a look around your home and see what you can use to create a festive atmosphere.
Do you have any Christmas lights or other holiday-themed decorations? If so, you can use these to help set the tone for your Christmas decor.
Next, think about what kind of Christmas decorations you want to use. Do you want to go for a traditional look, or are you looking for something more unique?
There are endless possibilities when it comes to Christmas decoration, so take your time and browse through some ideas until you find something you love.
Here are a few ideas to get you started:
Hang ornaments from the ceiling: This is a great way to add some extra sparkle to your decor.
Use LED lights: LED lights use less energy and are safer than traditional Christmas lights. Plus, they come in fun colors like blue and green that can add a different look to your decor.
Make a wreath: A homemade wreath is a great way to add a personal touch to your decor. You can use any type of greenery, including holly, ivy, or pine needles. Add some ribbon, berries, or other embellishments to give it a festive look.
Display your Christmas cards: Another great way to add a touch to Christmas decorations.
No matter what your style, there are endless possibilities when it comes to Christmas decor. Get creative and have fun!
21. Bedroom Christmas decoration
FROM: – @wonderfulchristmass_
20. Livingroom Decor
FROM: – @christmasjoy_365
19. Porch Decor
FROM: – @christmasfalalala
18. Christmas Kitchen Decor
FROM: – @christmaslove365
17. Simple Dinner Table Decor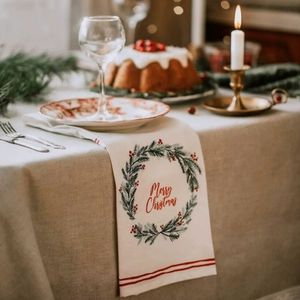 FROM: – @wonderfulchristmass_
16. Christmas Home Decor
FROM: – @hobbylobby
15. Dinning Table Decor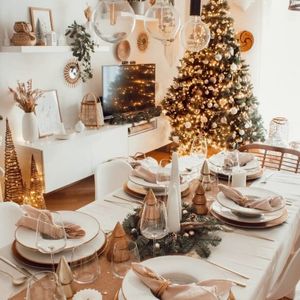 FROM: – @christmaswinternight
14. Bedroom Decor
FROM: – @cottageharborhomes
13. Winter Wonderland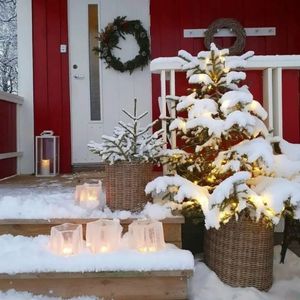 FROM: – @christmaswinternight
12. Beautiful Outdoor Decor
FROM: – @merry_christmas_mood_ru
11. Fir place Decor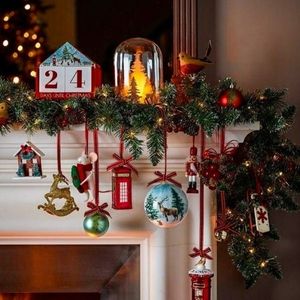 FROM: – @just_another_xmas_lover
10. Front Door Decor
FROM: – @a.perfectchristmas
09. Gingerbread Tiered Tray Decor
FROM: – @thestampedcottage
08. Christmas Tree & Mantel Decor
FROM: – @fgbglifestyle
07. Front Door Decor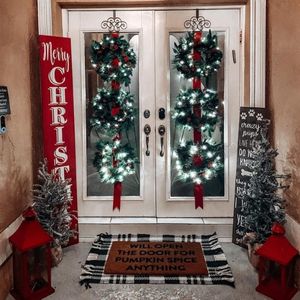 FROM: – @jilleysue
06. Christmas Outdoor Decor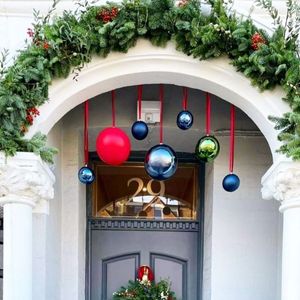 FROM: – @houseofnorica
05. Tiered Tray Decor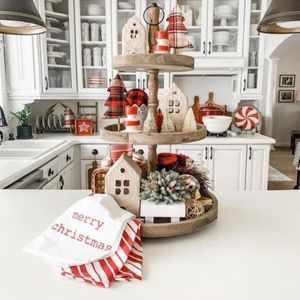 FROM: – @12timbers
04. Entryway Christmas Decor
FROM: – @sugarnmilkco
03. Porch Decoration
FROM: – @merrychristmas7766
02. Christmas Indoor Decor Idea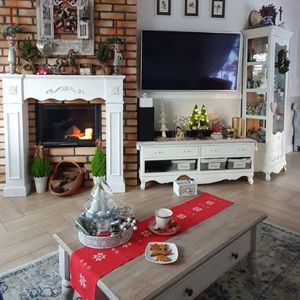 FROM: – @my_shabbyhome
01. Farmhouse Christmas decor
FROM: – @homestead.city.dwelling