One of the best things about Christmas is the decorations. And if you're looking for some Christmas decorations, here are some of the most beautiful Christmas decor ideas. From Christmas wreaths and Christmas centerpieces to indoor & outdoor Christmas decorations, there is something for everyone who wants to decorate their home for a Christmas party.
Christmas is a time to enjoy spending time with family and friends, and of course, decoration is a huge part of the holiday season!
There are a few key things to keep in mind when decorating your home for Christmas.
First, you'll want to choose a color scheme. Red, green, and gold are always classic Christmas colors, but you can also get creative with your color choices.
Second, you'll want to make sure your décor is kid friendly. Christmas decorations should be fun and festive, not dangerous.
Finally, you'll want to choose decorations that fit your home's style. If you have a modern home, then you'll want to choose modern Christmas decorations.
If you have a traditional home, then you might want to go with classic, timeless décor.
Keep reading for some creative and festive Christmas decoration ideas that are sure to get you into the holiday spirit!
Here are some ideas to get you started:-
personalize your Christmas tree with family photos, ornaments, and other mementos.
Make homemade wreaths and garlands using natural materials like pinecones, holly, and evergreen branches.
Create a festive table setting with a red and green color scheme.
Give your fireplace a makeover with Christmas-themed stockings, garlands, and candles.
Add some holiday cheer to your front porch with a Christmas wreath, holiday lights, and some festive decorations.
Now that you know a few things about Christmas decorations, it's time to get started!
And if you are not good at DIY, then you can buy Christmas decoration items from the given below ideas.
29. Christmas Tree
28. Christmas Ball Tree
27. Christmas Garland
26. Gold Flameless Candles
25. Christmas Teardrop
24. Christmas Poinsettia Candle Holder
23. Christmas Ribbon
22. Gold Poinsettia Flower
21. Santa, Snowman, and Reindeer Table Decorations
20. Gold Christmas Balls
19. Christmas Wreath
18. Merry Christmas Banner
17. Christmas Tabletop Centerpiece
16. Outdoor Banner
15. Farmhouse Rustic Tiered Tray
14. Lighted Christmas Gnome
13. Christmas Round Lights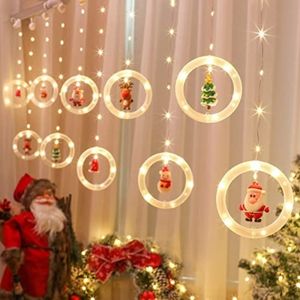 12. Christmas Tree Topper Snowman Hugger
11. DIY Felt Christmas Tree
10. Candles for Party
09. Hanging Gnomes Ornaments
08. Christmas Baubles Balls Ornaments
07. Christmas Flowers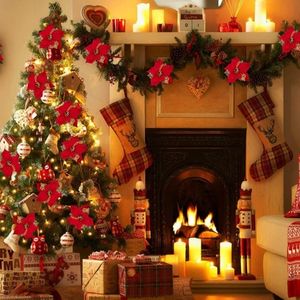 06. Snowflake Ribbon Lace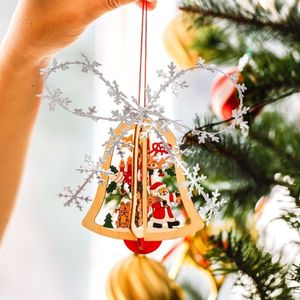 05. Mailbox Swag Flocked
04. Christmas Ball Ornaments
03. Slim Christmas Tree
02. Christmas Garland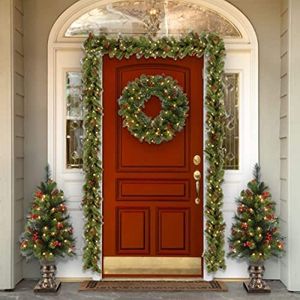 01. Snowflake Flameless Candles