A sheet pan dinners are a complete meal that is cooked on one baking sheet. This type of meal is perfect for busy weeknight dinners because it is quick and easy to prepare. There are a variety of different sheet pan dinner recipes that you can try. Some of our favorites include garlic butter chicken, chicken and vegetables, salmon and vegetables, and garlic butter shrimp.
One of the best things about sheet pan dinners is that they are very versatile. There are endless possibilities for ingredients and flavor combinations.
You can also use any type of protein, vegetable, and starch that you like.
There are a few things to keep in mind when cooking a sheet pan dinner.
First, you need to make sure that your pan is large enough to fit all of the ingredients.
Second, you will need to cook the ingredients for the appropriate amount of time.
And finally, you will need to make sure that the ingredients are cooked evenly so that they all taste their best.
If you follow these simple tips, you will be well on your way to making a delicious and healthy meal that everyone will enjoy.
And if you are looking for some inspiration, here are a few recipes for sheet pan dinners that are sure to please!
29. Garlic Butter Shrimp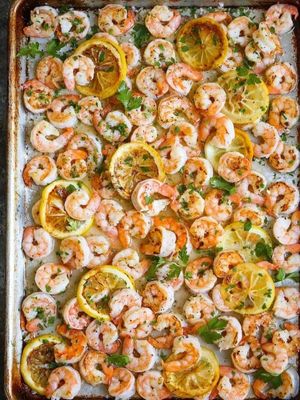 28. Pesto Gnocchi
27. Smoky Sweet Potato and Chickpea Dinner
26. Chicken Thighs
25. Cheesy Chicken Veggie
24. Garlic Butter Chicken
23. Kielbasa and Pierogies Sheet Pan Meal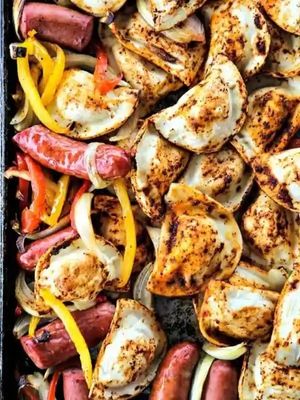 22. Teriyaki Chicken and Vegetables
21. Italian Chicken with Potatoes and Peppers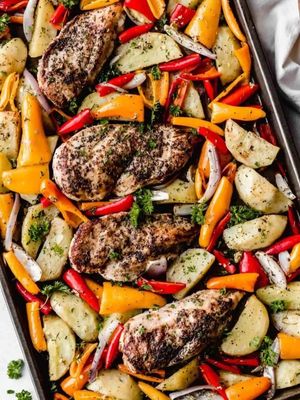 20. Nachos
19. Lemon Pepper Chicken
18. Garlic Parmesan Chicken and Veggies
17. Bruschetta Chicken
16. Sheet Pan Pizza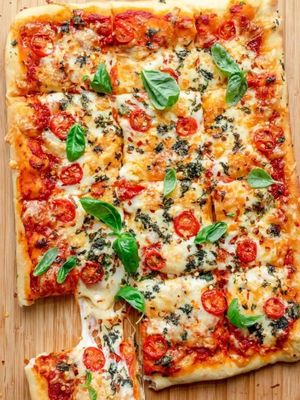 15. Chicken and Asparagus Dinner
14. Honey Garlic Chicken and Veggies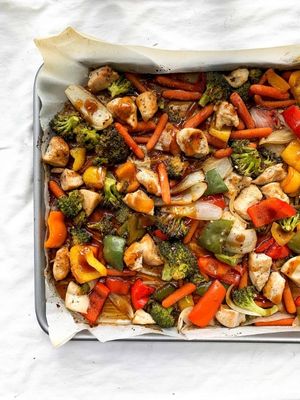 13. Cabbage and Kielbasa
12. Balsamic Salmon and Vegetables
11. Barbecue Chicken Dinner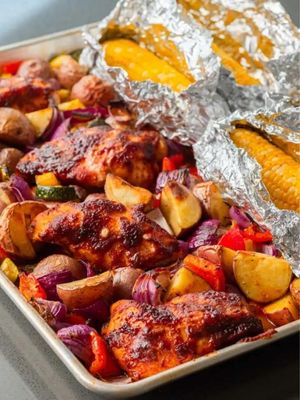 10. Sriracha Ranch Sheet Pan Chicken
09. Chicken Pot Pie
08. Autumn Chicken Dinner
07. Smoked Sausage & Apple
06. Mediterranean Sheet Pan Chicken and Potatoes
05. Shrimp Dinner with Tomatoes and Gnocchi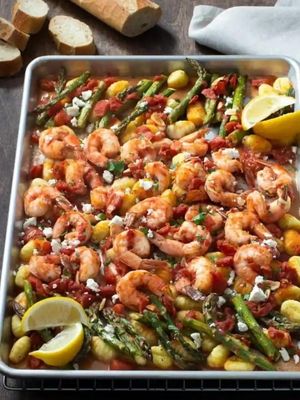 04. Sausage, Potatoes & Brussels Sprouts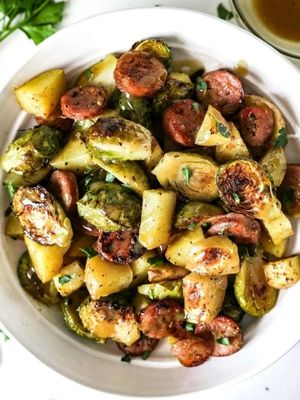 03. Chicken and Sweet Potatoes
02. Maple-Dijon Sausage and Fall Veggies
01. Broccoli Tortellini Bake