If you're looking for some quick and easy meal prep lunch ideas that you can prep ahead of time, then here you'll get delicious and satisfying meal prep lunches that will keep you fueled and focused throughout the week. Whether you're a busy professional, a student, or a stay-at-home parent, these easy meal prep ideas will help you make the most of your lunchtime routine.
Benefits of prepping your meals in advance
Saving time: Meal prep allows you to plan and prepare your meals for the week in advance, so you don't have to spend time cooking every day. This can be especially helpful for busy individuals who are looking for quick and easy lunch ideas.
Eating healthier: When you meal prep, you have more control over the ingredients and portion sizes in your meals. This can help you make healthier choices and avoid unhealthy convenience foods.
Sticking to a budget: Preparing your own meals at home can be more cost-effective than eating out or buying prepared foods. By planning your meals in advance and making a grocery list, you can also reduce food waste and save money on your grocery bill.
Reducing stress: Meal prep eliminates the need to constantly think about what to make for meals, which can be a source of stress and frustration. By having your meals planned and prepared in advance, you can feel more organized and less overwhelmed.
Improving your overall health: Prepping your meals in advance can help you make healthier choices and eat a more balanced diet. This can lead to improved overall health and wellness.
So, make sure to check out these easy lunch ideas, and try one of these protein-packed and vegetarian and non-vegetarian meal prep ideas into your routine. Your taste buds will thank you!
Healthy and Delicious Meal Prep Lunch Ideas for a Stress-Free Workday
21. Meal-Prep Chicken, Rice and Broccoli
20. Turkey Taco Salad
19. Garlic Parmesan Kale Pasta
18. Crock Pot Teriyaki Chicken
17. Garlic Herb Chicken and Asparagus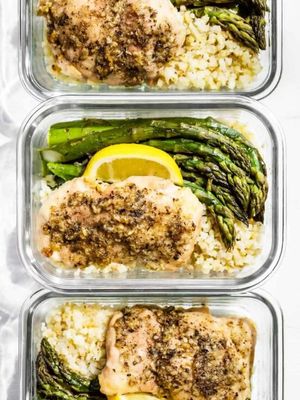 16. Zucchini Noodle with Turkey Meatballs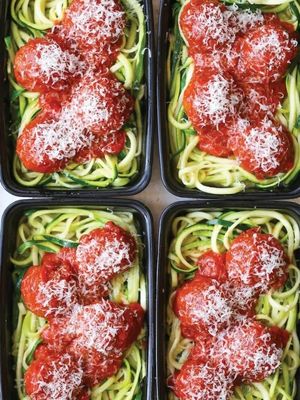 15. Chicken Burrito Bowls
14. Orange Chicken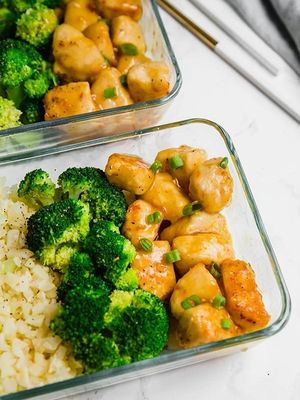 13. Maple Ginger Chicken Meal Prep
12. Weekly Meal Prep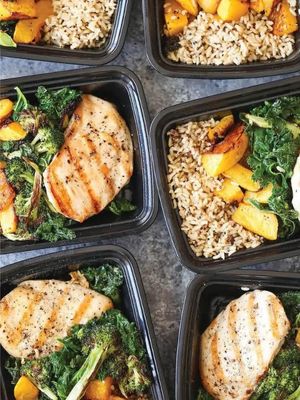 11. Roasted Sausage, Veggies and Quinoa Meal-Prep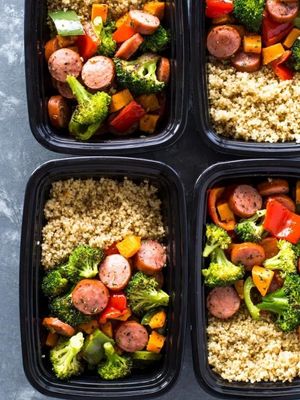 10. Teriyaki Chicken and Rice Bowls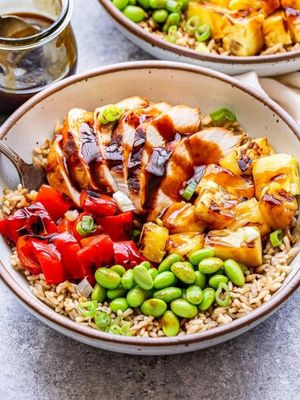 09. Buffalo Chicken Salad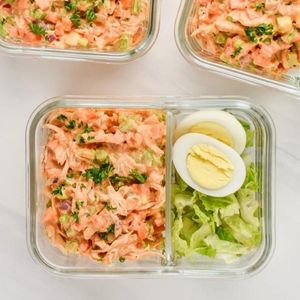 08. Caprese Chicken Quinoa Bowls
07. Baked Honey Garlic Chicken Thighs
06. Spicy Chicken Ranch Quesadilla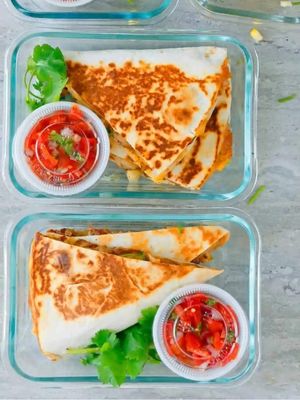 05. Tasty Teriyaki Chicken Stir Fry
04. Cobb Salad
03. Thai-Inspired Chopped Chicken Salad
02. Chicken Fajita
01. Spicy Tuna Rice Bowls