As the weather warms up and the days get longer, it's the perfect time to start thinking about your spring dinner menus. In this blog post, we'll explore spring dinners that are sure to inspire you. Whether you're planning a casual get-together with friends or a formal dinner party, these spring dinner ideas will help you create the perfect and delicious menu.
Spring is the perfect time to experiment with fresh, seasonal ingredients and create light and flavorful dinners.
As the weather warms up, it's nice to have a break from heavy winter meals and enjoy dishes that are full of vibrant colors and flavors.
One great way to incorporate spring vegetables into your dinners is to create a salad as a main course.
There are so many different combinations to try, from classic spinach and strawberry salads to more unique options like roasted beet and citrus salad.
Adding grilled chicken, shrimp, or tofu can turn a salad into a filling and satisfying dinner.
Another way to lighten up your spring dinners is to incorporate more seafood.
Grilled shrimp, salmon, or even tuna can add a burst of flavor to your meal while still feeling light and fresh.
Pair your seafood with spring vegetables, such as asparagus or peas, for a colorful and healthy dinner option.
If you're looking to host an outdoor dinner party this spring, consider creating a grazing board as the main course.
A grazing board is a beautiful and delicious way to showcase a variety of seasonal ingredients and let your guests pick and choose what they want to eat.
Fill your board with fresh fruits, vegetables, cheeses, meats, and dips, and let your guests create their own perfect spring dinner.
Overall, spring dinners are all about incorporating fresh and seasonal ingredients and keeping things light and flavorful.
Whether you're creating a salad, a seafood dish, or a grazing board, there are plenty of ways to enjoy the best of the season in your dinners.
Delicious Spring Dinner Ideas
17. Fontina & Prosciutto Stuffed Chicken + Spring Vegetables
16. Mandarin Chicken Salad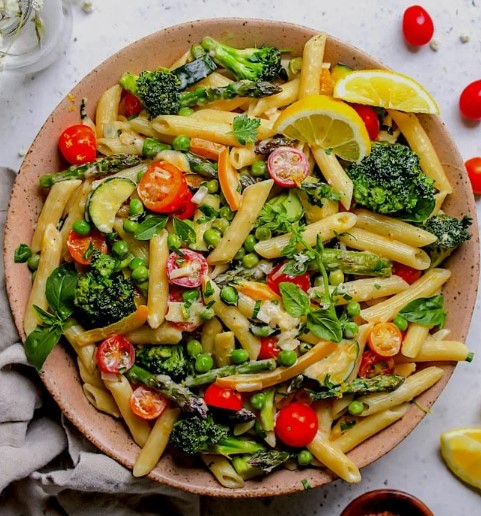 14. Taco Pasta Salad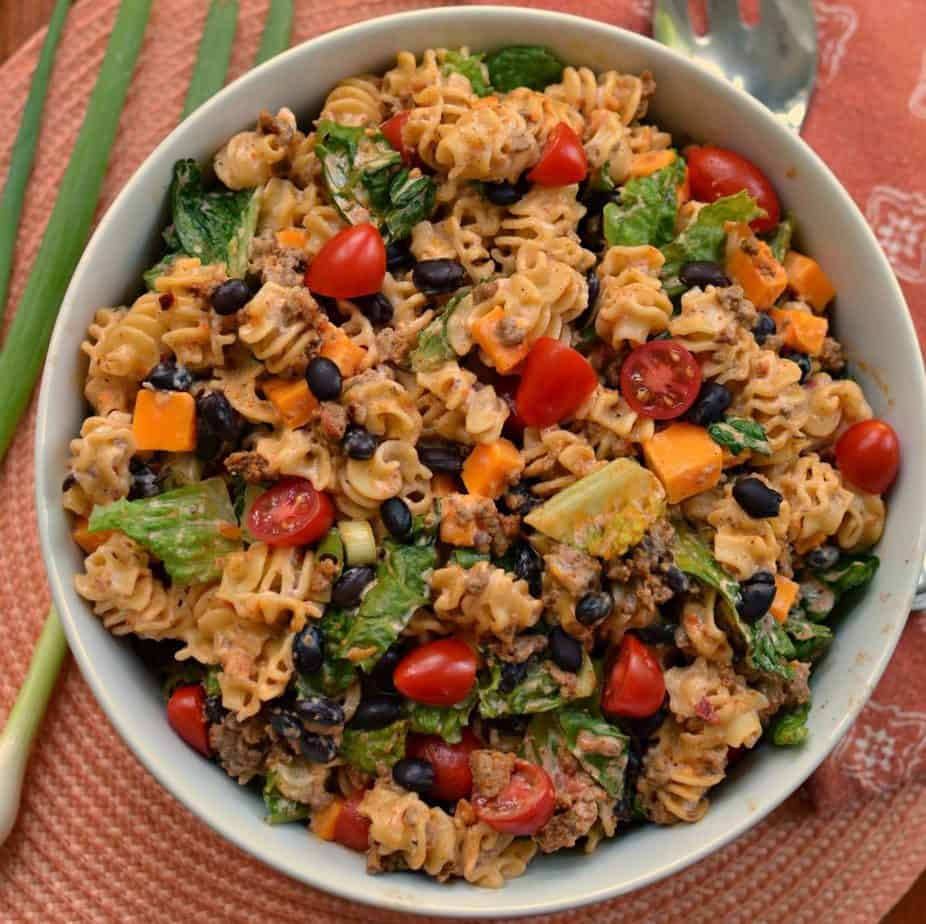 13. Pesto Pasta + sundried Tomatoes & Roasted Asparagus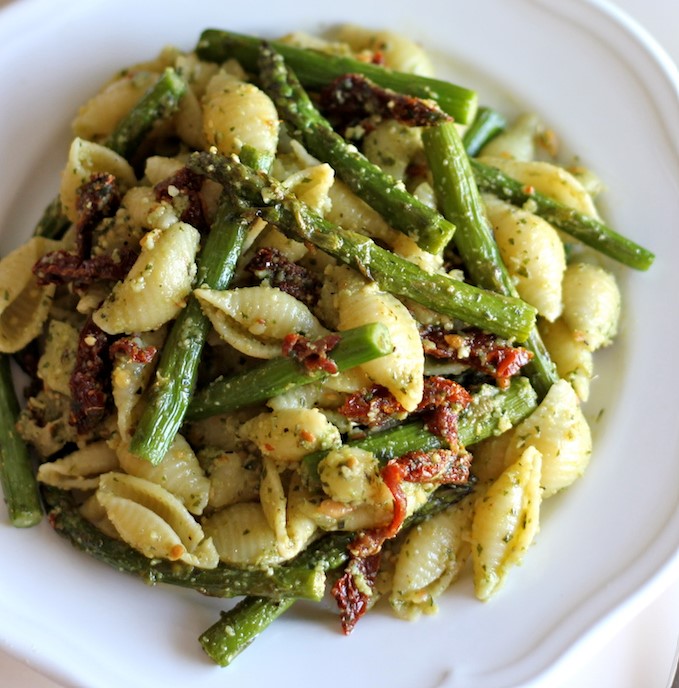 12. Cajun Chicken + Bell Peppers
11. Apple Pecan Salad + Creamy Lemon Dressing
10. Chicken Ravioli + Pesto & Veggies
9. Strawberry Salad + Poppy Seed Dressing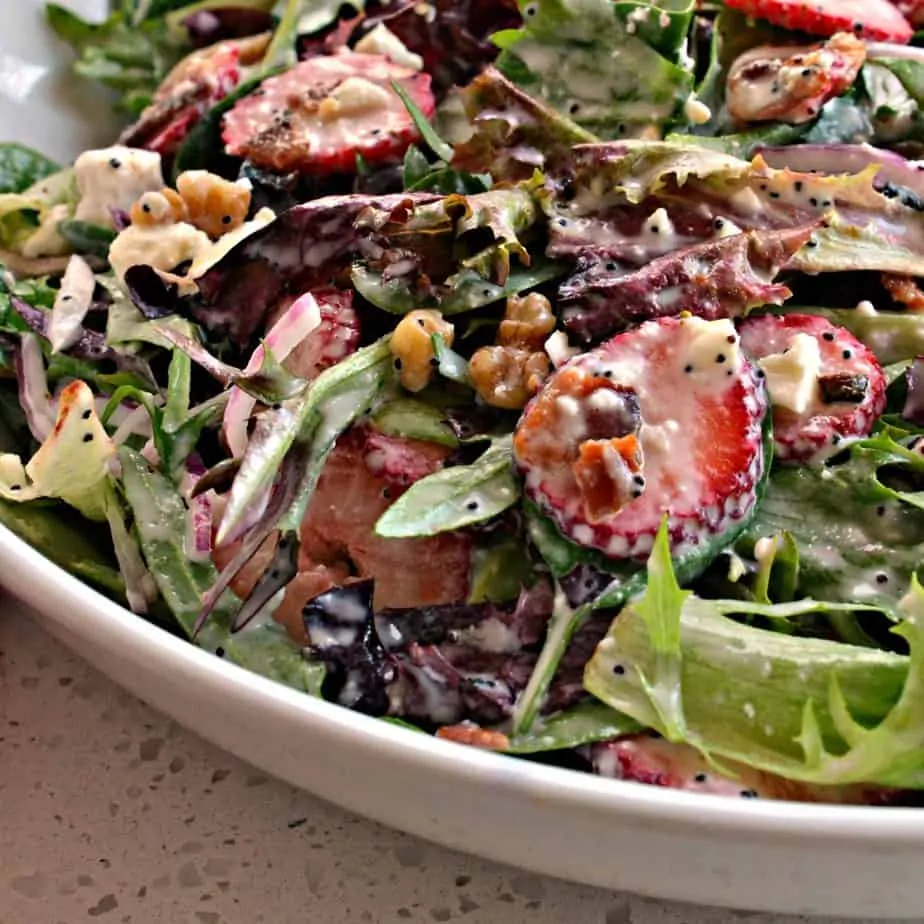 8. Lemon Chicken Orzo Pasta
7. Skillet Bruschetta Chicken & Asparagus
6. Cucumber, Dill, Feta & Pistachio Salad
5. Vegetable Pasta + Bell Peppers & Asparagus
4. Pesto Chicken Tortellini & Veggies
3. Lemon Basil Orzo + Chicken
2. Spring Pesto Pasta + Asparagus
1. Seared Scallops + Green Peas, Mint & Shallots