Spring is here and so are fresh new spring salad recipes! In this post, you'll find healthy spring salad recipes that will help you to stay on track with your diet. Springtime is a time to celebrate the arrival of warmer temperatures and longer days, which means it's time to start thinking about eating healthier.
Spring is the perfect time to make salads.
You can enjoy them throughout the year, but they are especially delicious when the weather changes.
Spring salad recipes are easy to make and full of fresh, seasonal flavors.
You can even make them ahead of time, so you always have something healthy on hand for dinner or lunch.
The best part about making your own salad is that it's easy to alter the recipe based on what you have on hand.
The below spring salad recipes are just a few examples of what you can do with this delicious summer food trend!
Fresh Spring Salad Recipes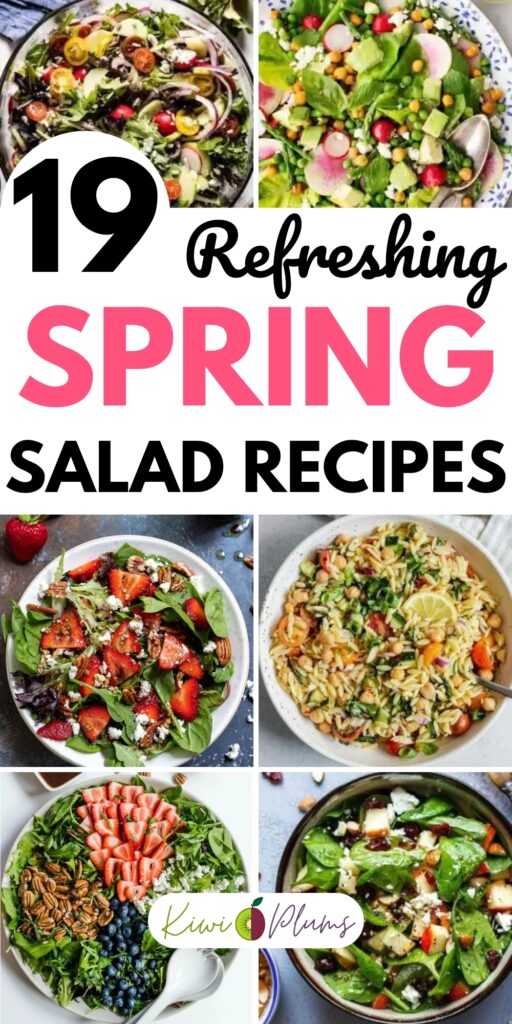 19. Salad de Maison
18. Cranberry Blueberry Salad + Blueberry Balsamic Dressing
17. Strawberry Walnut Salad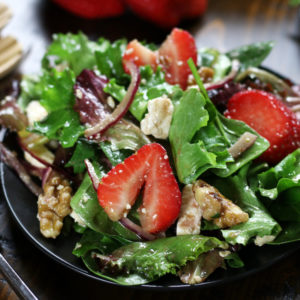 16. Cucumber Edamame Salad
15. Cucumber, Dill, Feta & Pistachio Salad
14. Pea Salad Recipe + Red Onions & Cheese
13. Summer Strawberry Spinach Salad + Avocado
12. Spring Roll Salad + Spicy Ginger Dressing
11. Lemon Arugula Salad + Pine Nuts
10. Tomato Cucumber Avocado Salad
8. Lemon Chickpea Orzo Salad
7. Pecan Berry Green Salad
6. Bright Spring Salad
5. Apple Pecan Salad + Creamy Lemon Dressing
4. Apple Feta Spinach Salad
3. Strawberry & Baby Lettuce Spring Salad
2. Spring Mix Salad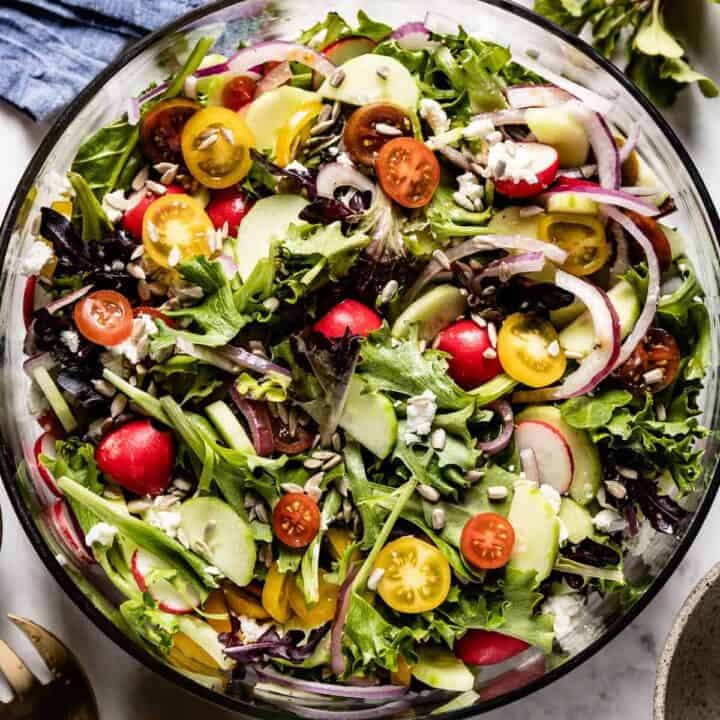 1. Fresh Green Salad