With fresh and vibrant ingredients in season, there are plenty of delicious options to choose from when it comes to spring brunch. In this blog post, we'll cover classic brunch recipes with a spring twist, creative ideas for incorporating seasonal produce, and tasty spring quiche recipes that are perfect for a weekend brunch. We'll also explore spring brunch cocktails that are refreshing and perfect for sipping on a sunny day, as well as healthy options that are both delicious and nourishing.
Spring brunch is a great way to enjoy the season's freshest ingredients in a relaxed and social setting.
One classic brunch recipe that's perfect for spring is avocado toast.
You can make it more interesting by adding seasonal toppings like fresh asparagus, cherry tomatoes, or even edible flowers.
Another spring brunch favorite is quiche.
This classic brunch dish is perfect for showcasing spring vegetables like asparagus, spinach, and leeks.
You can also get creative with the crust by using whole-grain or gluten-free options.
And don't forget to pair it with a refreshing spring cocktail, like a spritz made with sparkling wine, elderflower liqueur, and fresh berries.
If you're looking for healthy options, there are plenty of delicious choices for spring brunch.
Smoothie bowls are a great way to incorporate seasonal fruits and vegetables like strawberries, mango, and spinach.
Or you can opt for a salad made with fresh greens, roasted beets, and a tangy vinaigrette.
Overall, spring brunch is all about enjoying fresh and flavorful ingredients in a relaxed and social setting.
With a little creativity and inspiration, you can create a memorable brunch that celebrates the best of the season.
Festive Spring Brunch Recipes
19. Vanilla Lavender Limeade
18. Pink Lemonade Cocktail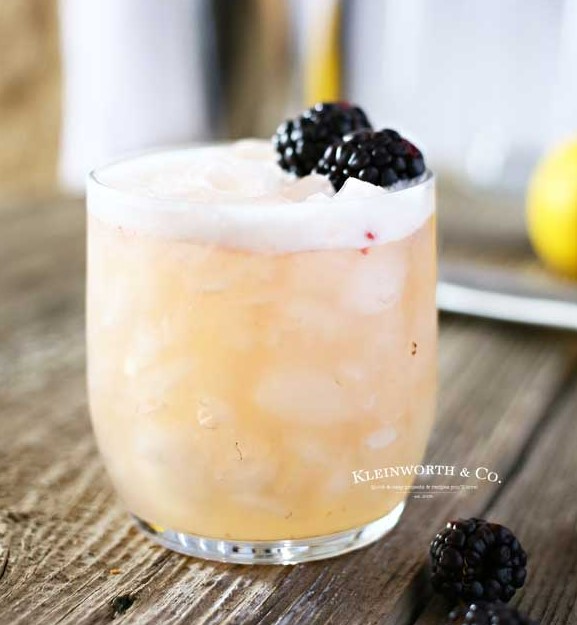 16. Iced Cherry Blossom Latte Sakura
15. Breakfast Casserole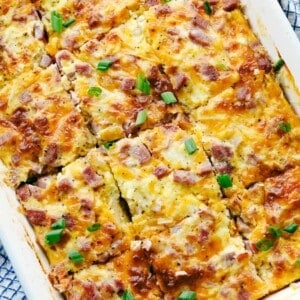 14.  French Toast Bake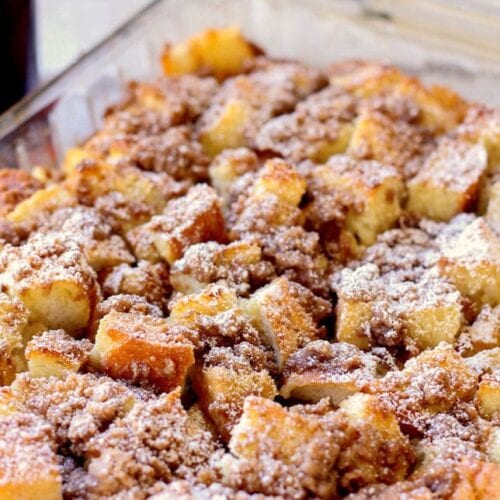 13. Blueberry Croissant Puff
12. Brunch Bruschetta Bar
11. Ham Egg & Cheese Breakfast Sliders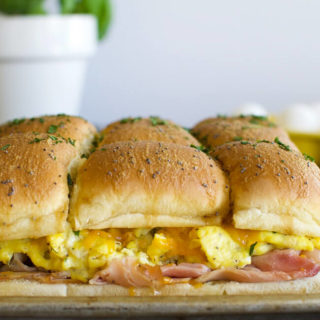 10. Double Cheese Asparagus Leek Frittata
9. Baked Hash Brown
8. Fruit & Cream Cheese Breakfast Pastries
7. Zucchini Feta Fritters + Poached Eggs
6. Crepes With Ham, Swiss & Asparagus
5. Prosciutto Asparagus Puff Pastry Bundles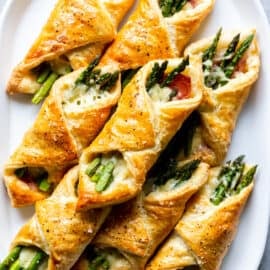 4. Whipped Goat Cheese Bruschetta
3. Baked Egg Crepes + Spring Herbs & Avocado
2. Ham Biscuit Sandwiches + Apricot Mustard
1. Asparagus Quiche