From fresh and light seasonal bites to elegant canapés, there are endless possibilities for creating stunning spring appetizers that celebrate spring's flavors and colors. We'll also look at creative cheese board ideas that are perfect for spring entertaining, and highlight the use of ingredients like asparagus and pea shoots that are in season during the spring months. So whether you're planning a garden party or a springtime brunch, let's dive into the best spring appetizer ideas!
Spring appetizers are all about fresh, seasonal ingredients and bright flavors.
One popular spring appetizer is bruschetta with a twist – topped with new pea shoots and tangy goat cheese.
Another idea is to serve up crostini with a zesty lemon and herb ricotta spread and a topping of roasted asparagus and prosciutto.
For a vegetarian option, consider grilled halloumi cheese served with a side of crisp radishes and a drizzle of honey.
And of course, no spring appetizer spread would be complete without a colorful and flavorful cheese board, featuring a variety of artisanal cheeses, seasonal fruits, and nuts.
Whether you're planning a garden party, a bridal shower, or a simple weekend get-together, these spring appetizer ideas are sure to impress your guests and celebrate the flavors of the season.
Fancy Spring Appetizers
19. Wrapped Asparagus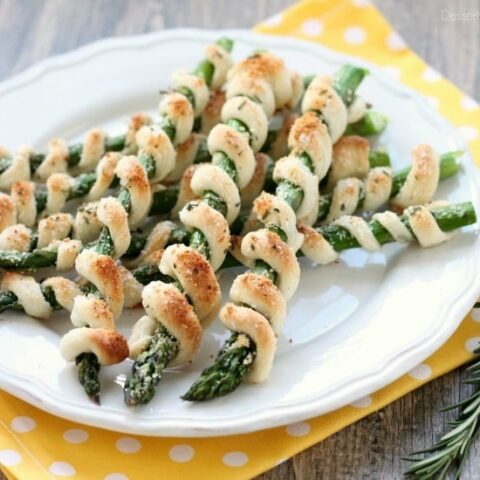 18. Lemon, Asparagus, & Whipped Goat Cheese Tart
17. Cheesy Thumbprint Cookies + Bourbon Tomato Jam
16. Cucumber Sandwich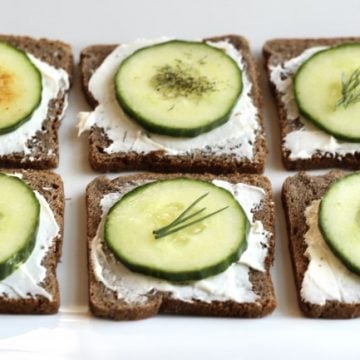 15. Smoked Salmon Canapés + Cucumber
14. Strawberry Baked Brie
13. Prosciutto Melon Skewers
12. Greek Bruschetta
11. Cheesy Bruschetta Bites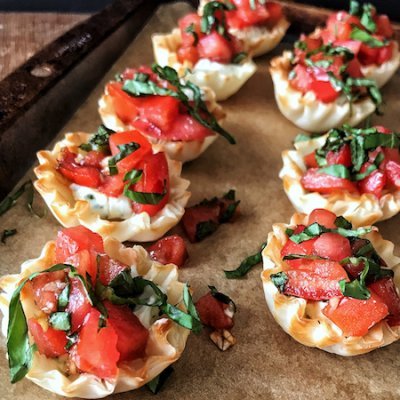 10. Pear & Brie Cheese Salad Skewers
9. Spring Rolls
8. Asparagus Tart with Puff Pastry
7. Strawberry Cream Cheese Dip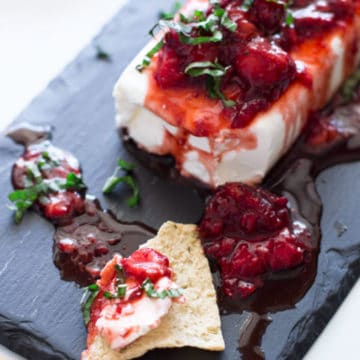 6. Radish Toasts + Chive Butter
5. Zucchini Tomato Tart + Balsamic Glaze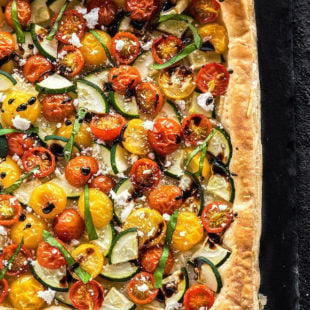 4. Spring Herb Cream Cheese Appetizer Cups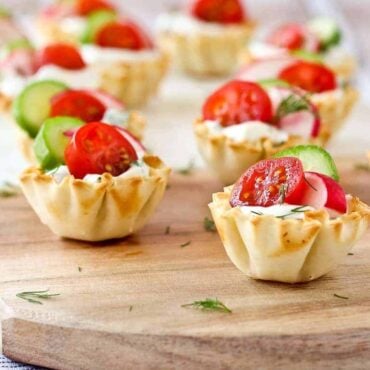 3. Spring Puff Pastry Tart
2. Cucumber Salmon Appetizers
1. Strawberry Caprese Salad Skewers + Balsamic Reduction