Spring is here, and it's time to treat yourself to some sweet and delicious spring desserts. Whether you're looking for cute and colorful cupcakes, Easter-themed treats, pastel-hued delights, fruity strawberry desserts, or zesty lemon creations, there's something for everyone in the world of spring desserts. Get ready to savor the flavors of spring with our collection of "spring desserts".
Spring is a time for renewal and rejuvenation, and what better way to celebrate than with a sweet and delicious dessert?
From cupcakes to Easter-themed treats, there are so many spring dessert options to choose from, so you're sure to find something you love.
Here are some of the most popular spring dessert ideas to try this season:
Spring Cupcakes: Cupcakes are a classic spring dessert, and there are endless ways to decorate them for the season.
From pastel frosting to spring-themed toppers, you can get creative and make your cupcakes unique.
Consider trying a lemon cupcake with a light and fluffy frosting or a strawberry cupcake topped with fresh berries.
Easter Desserts: Easter is a big holiday in the spring, and there are plenty of dessert options to choose from.
From hot cross buns to carrot cake, there's something for everyone.
Decorate your Easter desserts with pastel icing and festive toppings for an extra special touch.
Pastel Desserts: Pastel colors are everywhere in the spring, and that includes desserts!
Make a batch of pastel-hued cupcakes, cookies, or cakes for a fun and festive touch.
Strawberry Desserts: Spring is the perfect time to enjoy fresh strawberries, and what better way to do that than in a dessert?
Consider making a strawberry shortcake, a strawberry tart, or a strawberry cheesecake for a sweet and fruity treat.
Lemon Desserts: Lemons are a popular flavor in the spring, and they make a delicious addition to any dessert.
Make a lemon meringue pie, lemon bars, or lemon cupcakes for a sweet and tangy treat.
No matter which spring dessert you choose, make sure to savor the flavors of the season and enjoy a sweet treat.
Happy baking!
Delicious Spring Desserts To Try
17. Strawberry Cheesecake Bars
16. Strawberries & Cream Cupcakes
15. Lemon Cheesecake Bars
14. Lemon Cheesecake Mousse
13. Lemon Macarons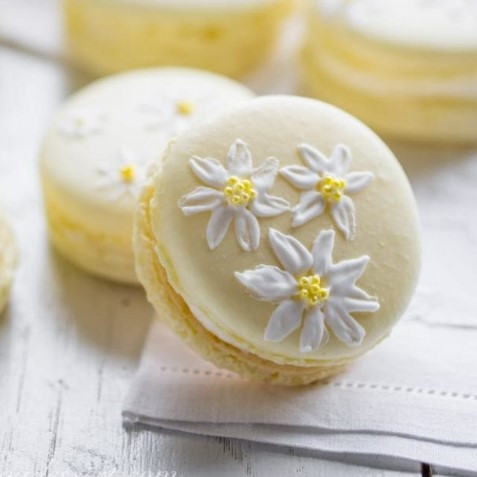 12.  Cherry Poptarts
11. Strawberry Crumb Bars
10. Pink Lemonade Thumbprint Cookies
9. Fruit Tart Vanilla Cupcakes
8. Lemon Raspberry Bars
7. Lemon Raspberry Cupcakes
6. Roasted Blackberry Earl Grey Cupcakes
5. Strawberry Shortcake Cupcakes
4. Strawberry Lemon Cupcakes
3.  Lemon Poppy Seed Cupcakes + Blackberry Frosting
2. Lemon Blueberry Cake
1. Strawberry Lemon Blondies