These DIY dollar store Halloween wreaths are perfect for your front door without spending a lot of money. These easy and affordable DIY Halloween wreaths are made from materials you can find at the dollar store! From spiders and webs to pumpkins and leaves, there's a wreath for everyone!
Looking for a fun and festive way to decorate your front door for Halloween? Why not try making your own wreath?
You can easily find everything you need to make a Halloween wreath at your local dollar store.
Pick up a foam wreath form, some Halloween-themed ribbon, and some Halloween decorations.
Start by wrapping the ribbon around the wreath form. You can use hot glue to secure the ends of the ribbon.
Then, start adding your Halloween decorations. You can use anything from fake spiders and spiderwebs to ghosts and goblins. Get creative!
Once your wreath is complete, hang it on your front door for all to see.
Welcome trick-or-treaters and Halloween guests with your spooky creations!
Halloween Wreaths
Halloween Decorations
Outdoor Halloween Decor
19. Halloween Ribbon Wreath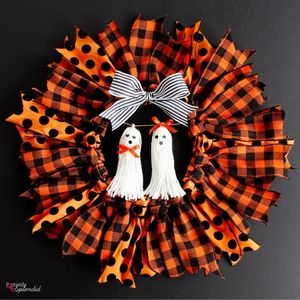 18. Clothespin Halloween Wreath
17. Halloween Wreath
16. Embroidery Hoop Wreath
DIY Halloween Decorations
Dollar Store Halloween Decorations
15. Halloween Ornament Wreath
14. Spider Wreath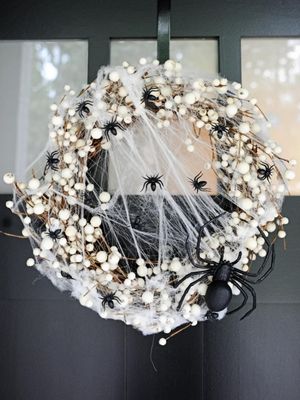 13. Pizza Pan Witch Cauldron Wreath
12. Creepy Black Rose Wreath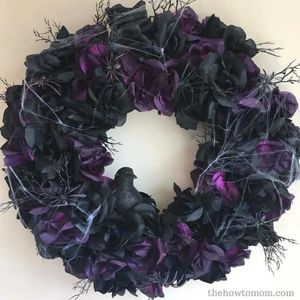 11. Skull Sunflower Halloween Wreath
10. Sunflower Pumpkin Door Wreath
09. Chic Spooky Skeleton Wreath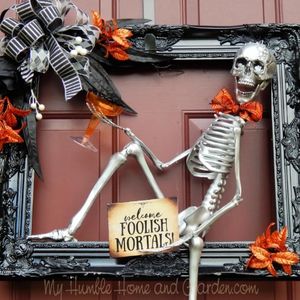 08. Dollar Store DIY Halloween Wreath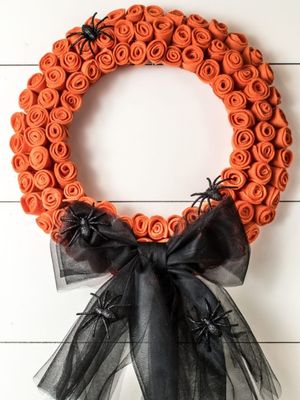 07. Embroidery Hoop Halloween Wreath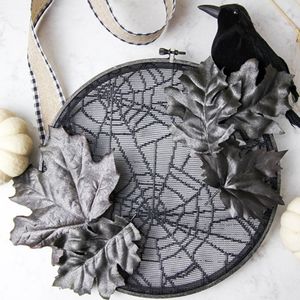 06. DIY Halloween Wreath with Spiderwebs
05. Beetlejuice Wreath
04. Halloween Wreath
03. Halloween Wreath and Bow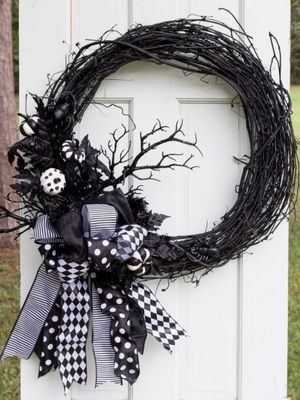 02. Halloween Skull Wreath
01. Halloween Wreath
PIN THESE TO YOUR HALLOWEEN BOARD