Soup is the perfect dish for fall. It's hearty and comforting, and there are so many different ways to make it. Here are 21 delicious fall soup recipes to help you enjoy the best of fall. From pumpkin soup recipes to chicken soup recipes, there's something for everyone. So grab a spoon and get ready to cozy up with a bowl of soup.
When the weather starts to cool off, there's nothing better than a warm bowl of soup.
Soup is the perfect comfort food and there are endless possibilities when it comes to recipes.
To help you get started, we've rounded up some of our favorite fall soup recipes.
These soups are all packed with fall flavors and are sure to keep you warm all season long.
Fall Snacks
Fall Desserts
Fall Cupcakes
21. Herb Chicken and Wild Rice Soup
20. Broccoli Cheese Soup
19. Loaded Baked Potato Soup
18. Poblano Soup with Crispy Soyrizo
17. Roasted Fall Vegetable Soup
16. Pumpkin Soup
Fall Appetizers
Pumpkin Recipes
Fall Salad Recipes
15. Roasted Butternut Squash and Sweet Potato Soup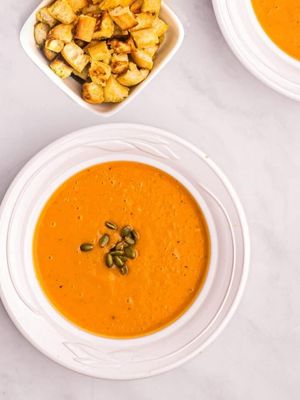 14. Cheesy Cauliflower Soup
13. Creamy Chicken And Mushroom Soup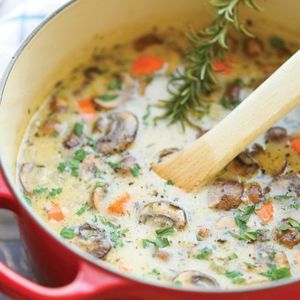 12. Copycat Panera Autumn Squash Soup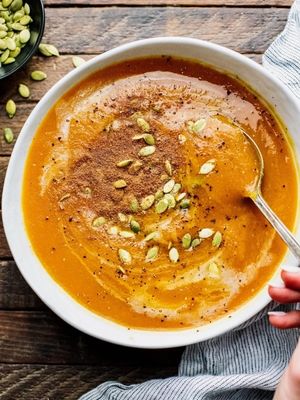 11. Butternut Squash and Apple Soup
Pumpkin Desserts
Fall Dinner Recipes
Fall Crockpot Recipes
10. Creamy Chicken Tortilla Soup
09. Crockpot Broccoli Cheese Soup Recipe
08. Sweet Potato Chicken Noodle Soup
07. Sweet Corn, Kielbasa, and Potato Soup
06. Hearty Homemade Corn Chowder
05. Italian Sausage White Bean Soup
04. Goulash Soup
03. Healthy Tomato Basil Soup
02. Autumn Butternut Squash and Sweet Potato Soup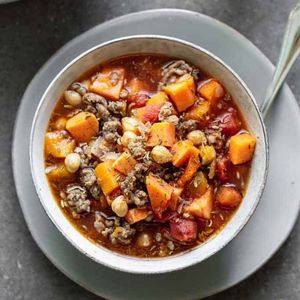 01. Lemony Chickpea Rice Soup
PIN THESE RECIPES TO YOUR FALL BOARD