Looking for some easy Fall Cupcake ideas that will impress your kids, family, and friends? Look no further! These delicious Fall Cupcakes are perfect for any occasion and are sure to get your taste buds tingling. From classic pumpkin spice to fun and festive variations, we've got you covered. So get ready to indulge in some delicious Fall Cupcakes!
These cute and easy cupcakes are perfect for kids and adults alike.
Pumpkin Spice Cupcakes: These are a must for any fall party! Top them with a simple cream cheese frosting and a dusting of cinnamon for the perfect fall treat.
Apple Cider Cupcakes: Another fall favorite, these cupcakes are filled with apple cider and topped with a caramel frosting. They're sure to be a hit with everyone!
Maple Bacon Cupcakes: For the savory lovers out there, these cupcakes are made with real maple syrup and topped with maple bacon frosting. So good, you might not be able to stop at just one!
Chocolate Hazelnut Cupcakes: A rich and decadent cupcake, these are perfect for any chocolate lover. The hazelnut frosting is an added bonus!
Salted Caramel Cupcakes: A sweet and salty treat, these cupcakes are topped with a homemade salted caramel frosting. They're sure to be a hit with everyone!
Let me know which of these fall cupcakes is your favorite.
Fall Snacks
Fall Desserts
Fall Appetizers
27. Pumpkin Patch Cupcakes
26. Pumpkin Cupcakes
Pumpkin Recipes
Fall Soup Recipes
Fall Salad Recipes
25. Vanilla Pumpkin Cupcakes
24. Apple Crisp Cupcakes
23. Apple Pie Cupcakes
22. Pumpkin Spice Cupcakes
21. Chai Latte Cupcakes
Pumpkin Desserts
Fall Dinner Recipes
Fall Crockpot Recipes
20. Candy Corn Cupcakes
19. Caramel Apple Cupcakes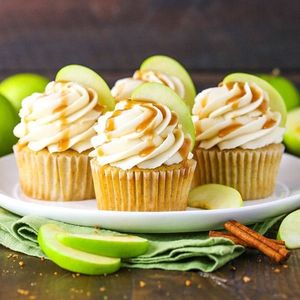 18. Apple Cider Cupcakes
17. Apple Spice Cupcakes
16. Chocolate Bourbon Pecan Pie Cupcakes
15. Brown Butter Dirty Chai Cupcakes
14. Maple Cupcakes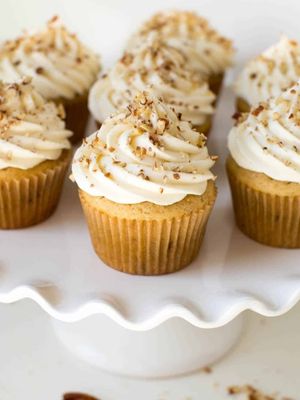 13. Salted Caramel Cupcakes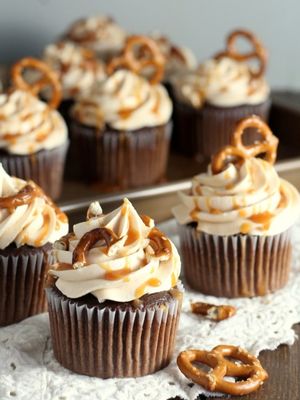 12. Maple Pumpkin Cupcakes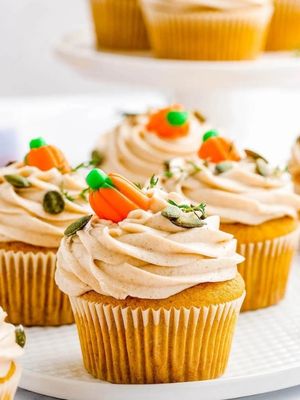 11. S'mores Cupcakes
10. Pumpkin Chocolate Chip Cupcakes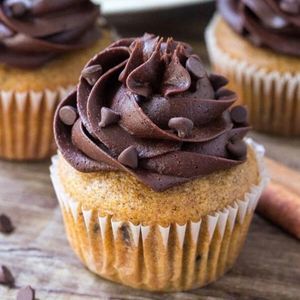 09. Maple Snickerdoodle Cupcakes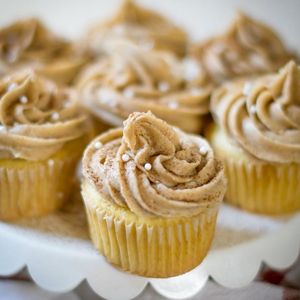 08. Apple Snickerdoodle Cupcakes
07. Pecan Pie Cupcakes
06. Cannoli Cupcakes
05. Maple Bacon Cupcakes
04. Chocolate Hazelnut Cupcakes
03. Pumpkin Cupcakes with Maple Pecan Frosting
02. Chocolate Caramel cupcakes
01. Caramel Apple Cider Cupcakes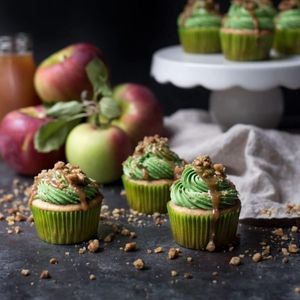 PIN THESE RECIPES TO YOUR FALL BOARD