If you're looking for Halloween desserts that are both spooky and delicious, look no further than these Halloween brownies. From Graveyard brownies to spooky brownies. These Halloween recipes are perfect for Halloween treats for gatherings and Halloween party.
There are all sorts of ways to make Halloween brownies, from simple to complex.
You can go for a classic chocolate brownie with orange frosting, or get creative with ghastly green or blood-red brownies. You can even make them into spooky shapes like ghosts or spiders.
If you're feeling extra creative, you can also use brownies as the base for other Halloween desserts.
For example, you could make a graveyard cake with chocolate brownie tombstones or a spooky spider web pie with a brownie crust.
Here are a few of our favorite Halloween brownie ideas:
Ghost brownies: Cut your brownies into ghost shapes and decorate them with frosting, chocolate chips, or sprinkles.
Zombie brownies: Make the green frosting and decorate your brownies to look like zombies.
Mummy brownies: Wrap your brownies in strips of white fondant or frosting to create mummy-like treats.
Bat brownies: Cut your brownies into bat shapes and decorate them with black frosting or chocolate.
No matter which one you gonna try to make, Halloween brownies are sure to be a hit with kids and adults.
Easy Halloween Treats
Halloween Party Foods
Halloween Dinner Ideas
Best Halloween Cookies
21. Halloween Brownies
20. Mummy Brownies
19. Pumpkin Patch Halloween Brownie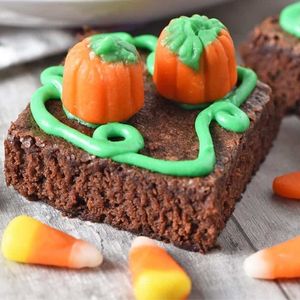 18. Monster Chocolate Cake Brownies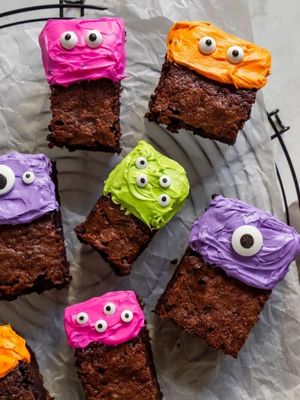 17. Chocolate Brownie Cookies
16. Graveyard Brownies
Best Halloween Desserts
Halloween Cupcakes Ideas
15. Spider Web Halloween Brownies
14. Sugar Skull Brownies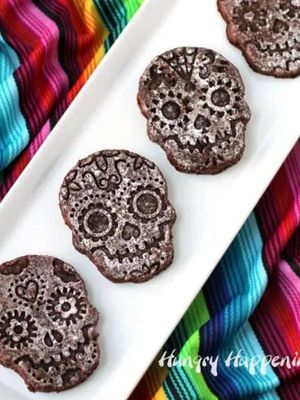 13. Oreo Monsters Brownies
12. Hocus Pocus Brownies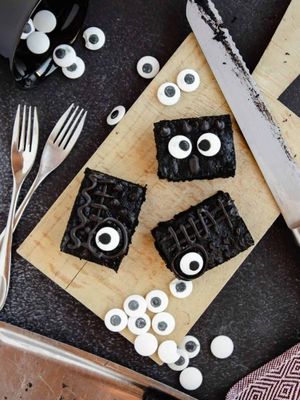 11. Eyeballs Brownie Bite
Halloween Snacks For Party
Halloween Appetizers For Party
10. Halloween Brownies
09. Witch Cauldron Brownie Bites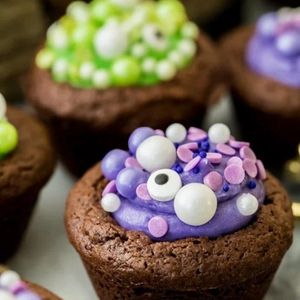 08. Mummy Brownies
07. Whipped Cream Ghost Halloween Brownies
06. Jack-O-Lantern Pumpkin Brownie Bites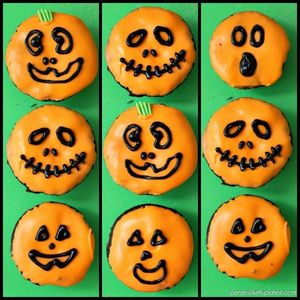 05. Spider Web Brownies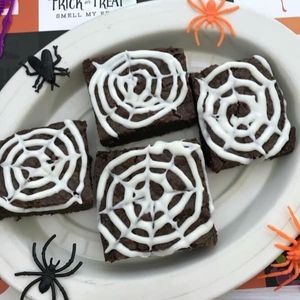 04. Oreo Brownie Bars
03. Twix Bar Mummy Brownies
02. Brownie Spiders
01. Swirl Cream Cheese Brownies