Spring cupcakes are the perfect way to celebrate the season's arrival. Whether you're looking for a sweet treat for Easter, a fun baking project for the kids, or a sweet addition to your spring celebration, there's a spring cupcake recipe out there that's just right for you.
With a wide range of flavors and decorations to choose from, you can create cupcakes that are as unique as you are.
From pastel frosting to spring flower cupcake toppers, the possibilities are endless.
And for those who are looking for something a little more festive, there are plenty of Easter cupcake ideas to choose from.
From bunnies and chicks to eggs and flowers, you're sure to find a cupcake design that's perfect for your holiday celebration.
So, whether you're a seasoned baker or just starting out, be sure to give one of these spring cupcake recipes a try.
With so many options to choose from, you're sure to find the perfect sweet treat for your next spring celebration!
Simple Spring Cupcakes To Make
19. Lemon Raspberry Cupcakes
18. Lemon Poppy Seed Cupcakes + Blackberry Frosting
17. Lilac Chocolate Cupcakes
16. Lemon Blueberry Cupcakes
15. Peach Pie Cupcakes
14. Key Lime Cupcakes
13. Lemon Lavender Blackberry Cupcakes + Lemon Cream Cheese Frosting
12. DIY Bumblebee & Flower Cupcakes
11. Strawberry Shortcake Cupcakes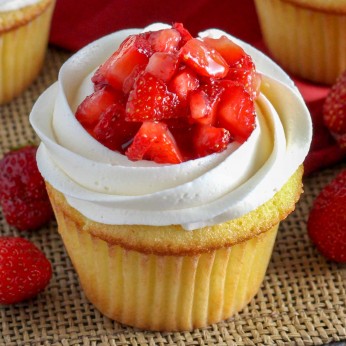 10. Strawberry Cheesecake Cupcakes
9. Coconut Cream Pie Cupcakes
8. Rhubarb Honey Cupcakes
7. Roasted Blackberry Earl Grey Cupcakes
6. Sangria Cupcakes
5. Lemon Curd Cupcakes
4. Lemon Lavender Cupcakes
3. Pink Lemonade Cupcakes
2. Salted Caramel Cupcakes
1. Orange Cupcakes + Orange Buttercream Frosting