Are you looking for Christmas tree ornaments to add a personal touch? Look no further, than these felt Christmas ornaments. These DIY felt ornaments are quick and easy to make, and they can be customized to match your Christmas decorations. From Embroidered ornaments to stitched ornaments including Christmas trees, gnomes, reindeer, gingerbread house, mittens and many more.
Christmas is a time for family, friends, food, and of course, decorations! While there are many different ways to decorate your home for the holidays, one of the most popular is to put up a Christmas tree.
While Christmas trees can be adorned with all sorts of different decorations, one of the most popular choices is felt ornaments.
Felt ornaments are easy to make and can be customized to be any shape or size that you want.
Making your own felt ornaments is a great way to add a personal touch to your Christmas tree.
If you're interested in learning how to make your own felt ornaments, read on!
You will need:-
Felt in a variety of colors
Scissors
Needle and thread
Polyester stuffing
Ribbon
Hot glue gun
Instructions:-
Cut felt into desired shapes.
Sew or glue felt shapes together, stuff with polyester stuffing, and knot off.
Decorate with ribbon, buttons, sequins, etc.
Hang on your Christmas tree or give as a gift!
For more felt ornaments just swipe down and explore cute and adorable Christmas tree ornaments for decorations.
27. Felt and Candy Cane Christmas Tree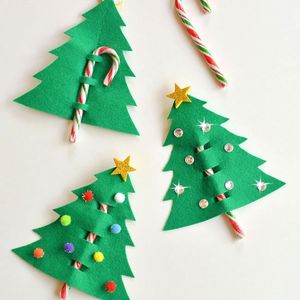 26. Felt Gnome Ornaments
25. DIY Mitten Ornaments
24. Christmas Tree Ornaments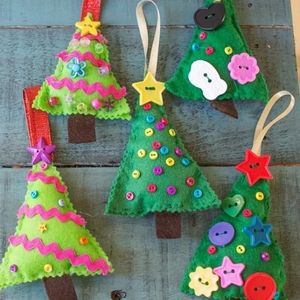 23. DIY Felt Desserts Ornaments
22. Festive Ornaments
21. Reindeer Gnome Christmas Ornament
20. Handmade Gnome Christmas Ornaments
19. Felt Christmas Bulb Garland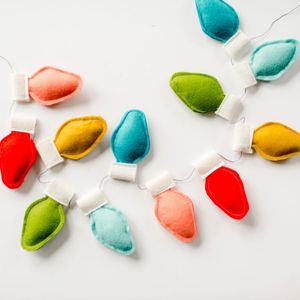 18. Ornaments Kit
17. Heirloom Wool Ornaments
16. Mugs Ornaments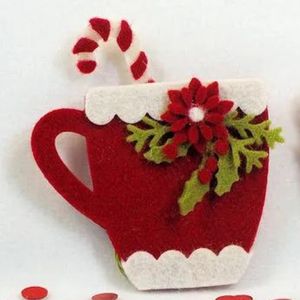 15. Felt Christmas Ornaments
14. Felt Nativity Ornament
13. Felt Stitched Ornament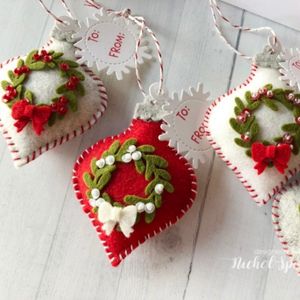 12. DIY Felt Christmas Tree Ornaments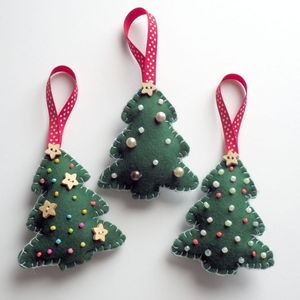 11. DIY Baby Felt Owl Ornaments
10. Embroidered Felt Monogram Ornaments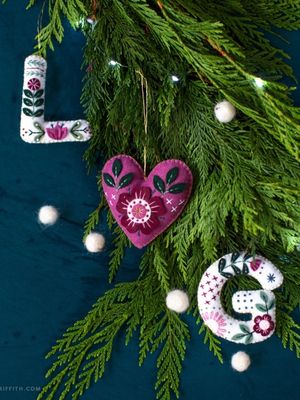 09. Little Felt Christmas Ornaments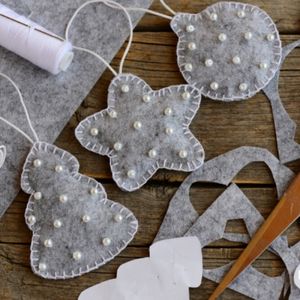 08. DIY Felt Ornaments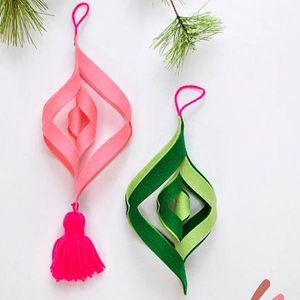 07. DIY Felt Reindeer Ornament Craft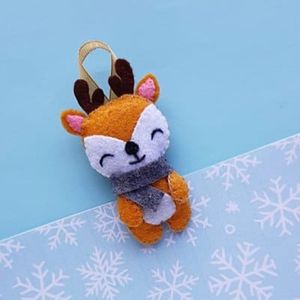 06. Wool Felt Mitten Christmas Ornament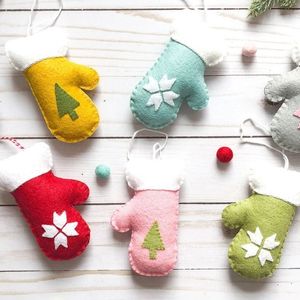 05. Embroidered Felt Ornaments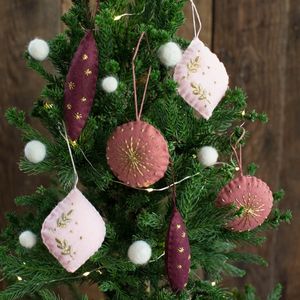 04. Felt Christmas Gnome Ornament Craft
03. DIY Felt Mitten Ornaments
02. DIY Deer Felt Christmas Ornaments
01. Gingerbread House Christmas Ornament Pattern